This article is about Tradeview's support.
Tradeview is especially popular among intermediate to advanced traders due to its low commissions and good trading environment.
Tradeview offers a variety of support contacts.
In particular, the live chat service is very useful, allowing you to talk to the support staff in real time.
This article will explain how to contact each of Tradeview's support contacts.
What you can learn in this article;
About Tradeview Customer Support
How to contact it
About Tradeview Customer Support Service
Tradeview provides the following means of inquiry.

| Customer Support | Supported |
| --- | --- |
| Live Chat | ✔ |
| e-Mail (Inquiry Form) | ✔ |
| Phone | ✔ |
Notes on the content of the inquiry
Tradeview does not respond to the following types of inquiries.
Inquiries that cannot be answered by support
Trading methods and strategies
Forecasting market price movements
How to use Metatrader (MT4, MT5)
In particular, Tradeview is not able to answer any questions regarding investment advice.
This is prohibited by law.
Also, it is better to avoid inquiring about the basic terms and contents of trading such as what is forex, what is a currency pair, and what is a spread nd so on.
(If the support is not busy, they may be able to tell you.)
On the other hand, you should contact the support desk for the following information and inquiry.
What to ask support directly
After opening my account, I sent my personal identification documents, but they are not approved yet.
I have made a withdrawal request, but the money has not arrived yet.
I tried to place an order or close a position, but an error occurred.
There are no answers to other frequently asked questions.
Tradeview Frequently Asked Questions (FAQ) are available on the official website.
If you have any questions, please check the FAQ first.
How to Make Inquiries
From here, I will explain the specific inquiry procedures for each contact point.
Inquiry Form
You can contact Tradeview through the dedicated support page on their official website.
You will receive a reply at the email address you entered.
Access to inquiry form
Click 'Contact Us' on the top page of Tradeview official website.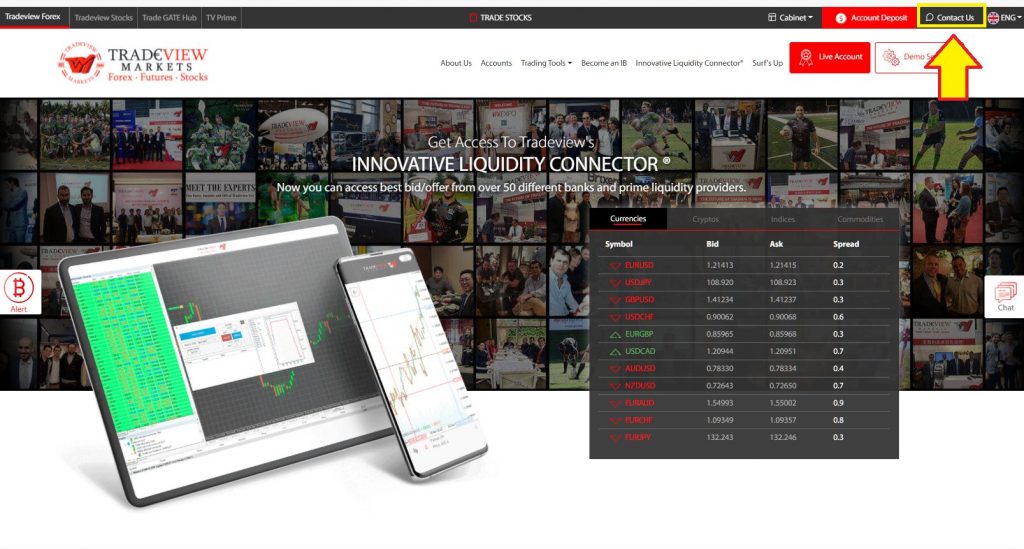 Send inquiry
Enter your name, email address, and the subject of your inquiry, then click "Submit".
You will receive a reply from the Support Center at the email address you entered here.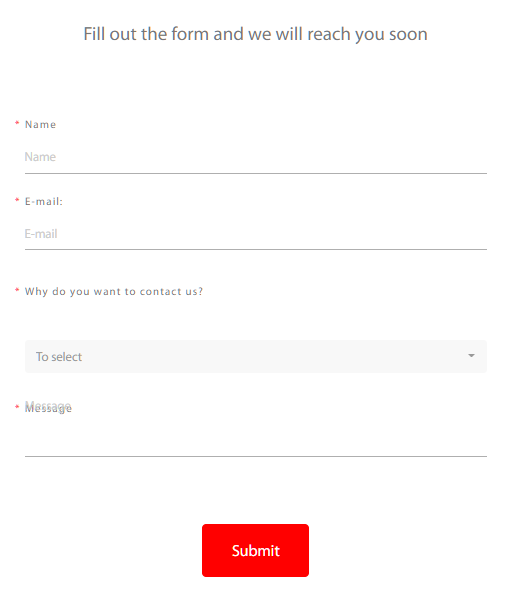 Live Chat
This is the most user-friendly live chat.
You do not need to have an account with Tradeview to use the live chat.
Access to Live Chat
Click on the Live Chat icon on the right.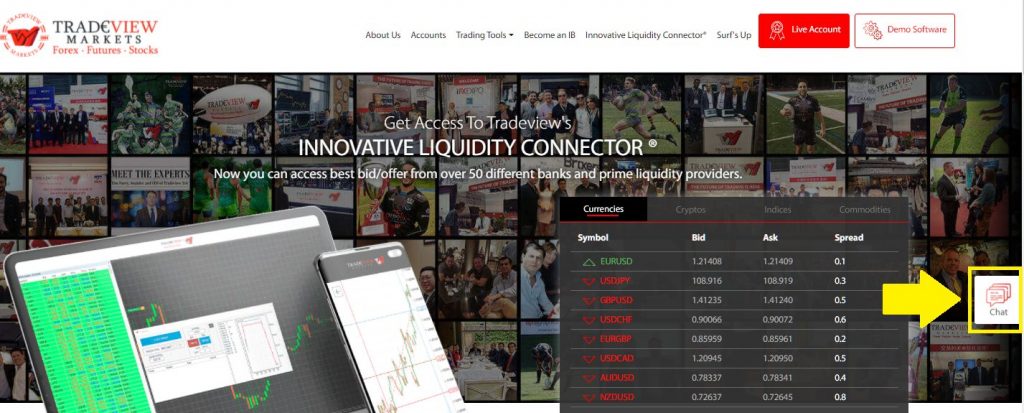 Start Live Chat
Enter the required information and start chatting.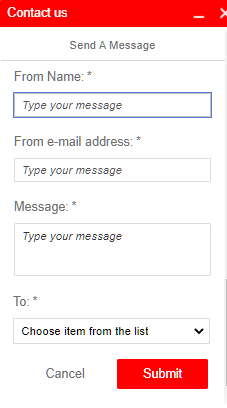 Phone
Tradeview also has a phone support center.
The phone number is listed in the footer of the official page (scroll to the bottom of the screen).
The phone number is for the British Cayman Islands, where Tradeview's headquarters are located.
Please note that this is an international call, and the caller is responsible for the cost of the call.

Summary
What did you think?
Tradeview offers a variety of support systems.

If you have any problems, please try to use it!
Check Support on Tradeview Official Site
\Just 3 minutes!!/
Open an Account for FREE