Tradeview has been founded in 2004. Tradeview is a highly regarded broker in the world.

Tradeview doesn't provide bonus programs, but it's worth to be a main broker.
Overview
Company

Tradeview Ltd.

Established

2013

Regulated by

CIMA(Cayman)

Max Leverage

1:400

Spreads *STP/Avg.

1.7pips/EURUSD、1.8pips/USDJPY

Commission *ECN

$5-6/lot

Products

Forex:61, Index:10, Metal:3, Energy:3, Crypto:5

Account Types

2 Types (Innovative Liquidity Connector(ILC),




X Leverage)

Bonuses

None

Negative Balance




Protection

Yes

Stop Out

100%

Deposit & Withdrawal Fees

None

Support

Phone, E-Mail, Chat

Platform

MT4, MT5, cTrader, CurrenEX
Tradeview Advantage and Disadvantage
Narrow spreads and low commission on ILC account
High execution
Cryptos are available
Excellent support
Customer assets are completely protected in trust
Many forex pairs
High leverage up to 1:400
Negative balance protection system
No bonus programs
Conservative stop out ration (100%)
Tradeview is Recommended for Such Traders!
Recommended for Such Traders!
Want to use a highly rated broker
Want to trade Cryptocurrency
Transaction fees should be low anyway
Want to start with small capital
Need negative balance protection
Need rich support
Is Tradeview a Reliable Broker? Or Scam?
I can say Tradeview is a fairly reliable broker.

Let's see the reason.
Tradeview Licenses
Tradeview has the following licenses.
The Cayman Islands are a well-known place for tax havens, and people says the examination of Cayman financial authorities is not so strictly.
I'm not sure it's true or not.
But it seems that the soundness of management, asset status and operations are examined fairly rigorously, and Tradeview that clears them seems to be reliable.
Tradeview Asset Conservation
Is there any measure to protect customer assets?
What happens to our assets (margin and profits deposited) if the forex broker goes bankrupt?
It should be decided that the forex broker who can guarantee customer assets as much as possible is more reliable.
It is the asset conservation system to evaluate it.
There are two main types of asset conservation systems.
Conservation Trust
Segregation of Funds
Conservation Trust is more reliable.
Conservation Trust means depositing all the customer assets to a third institution such as a bank. Forex brokers cannot withdraw funds without permission unless the customer instructs them to withdraw. Even if the forex broker goes bankrupt, the customer's assets (balance at that time) are protected and guaranteed.
Segregation of Funds is to manage the operating costs of the forex broker and the assets under custody from the customer in separate accounts. Unlike Conservation Trust, the management is done by the forex broker itself, so even if the forex broker goes bankrupt, the customer's assets are may not fully guaranteed.
How does Tradeview manage customer assets?
Tradeview protects customer assets by Conservation Trust scheme.
However, the maximum amount is 35,000 dollars per customer.
It is a Conservation Trust and the reliability is quite high, but there is a guarantee upper limit. If you are worried, you should operate less than the upper limit or choose another company.
As long as you don't deposit a large amount of money, you don't have to worry, and in that sense, Tradeview is a reliable company that you can use with confidence.
Tradeview Products
Tradeview offers 82 products.

Tradeview is a bit confusing as it doesn't have a list of stocks on its official website.
The total number of products Tradeview handles is small compared to others.
However, since the handling of currency pairs is a little large and the costs such as spreads and transaction fees are low, I think that it is a good broker for long-term use mainly for trading currency pairs.
Currency : 61
Index : 10
Energy : 3
Metal : 3
Crypto : 5
Total : 82
Please refer to another article for a detailed explanation of the products handled by Tradeview and the terms and conditions of the transaction.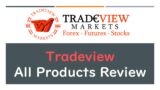 Tradeview All Products and Trading Conditions | Forex and CFDs
As explained in the article "Forex Broker Products Comparison Review", each forex broker offers very attractiv
Can Cryptocurrencies be Traded in Tradeview?
Can we trade cryptos in Tradeview?
As you know already, we can trade cryptos in Tradeview.
Recently, trading of cryptocurrencies such as Bitcoin, Ripple, Ethereum and Other Altcoin has become popular again.
It is very popular with short-term traders due to its large price fluctuations.
Bitcoin has also risen steadily, finally surpassing $ 20,000 in late 2020. There are also long-term traders.

Tradeview offers 4 Cryptocurrencies / 5 pairs.

It's not so much rather than other brokers, but Tradeview offers major cryptos, Bitcoin, Ethereum, Ripple and Litecoin.

Max leverage is 1:10 for Bitcoin and 1:5 for Altcoin, that's not so high leverage like currency pairs, but it's very convenient that you can trade also cryptos in one account.


In the separated article "Best Forex Broker for Crypto Trading", I also explain not only HotForex but also another forex brokers that offer crypto trading.

This article also shows the conditions of trading of each brokers. Please take a look!
Tradeview Account Types
There are 2 types in all.
Innovation Liquidity Connection (ILC) is an ECN account.
Spread is very narrow (Min 0 pips) and commission is not high ($2.5 per side).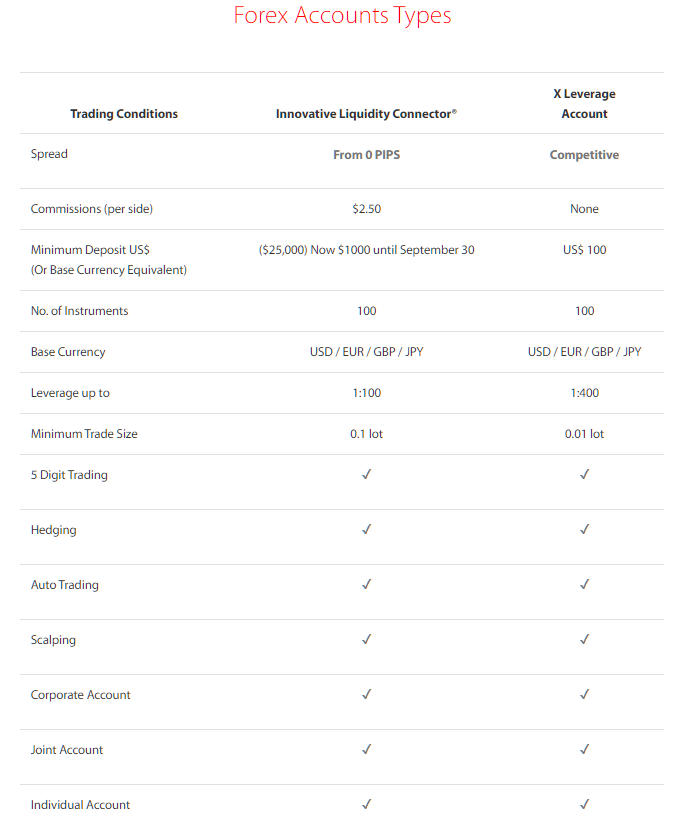 Regarding Tradeview all account types, refer to the separate article, "Tradeview All Account Types" that explain you the detailed specifications and conditions.

Also, regarding opening an account, please refer to the separate article "How to open Tradeview account", which explains the procedure for opening an account using images.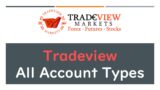 Tradeview All Account Types | Which account is the best for you?
Introducing the Tradeview account type.Tradeview was founded in 2004 and is one of the long-established broker and Trade
\Just 3 minutes!!/
Open an Account
>>Read More About Tradeview Account Types
Tradeview Allows up to 5 Multiple Accounts
You can open multiple accounts up to 5 in Tradeview.

Creating an additional account enables more risk-reduced and efficient operation.
With additional accounts, you are free to choose not only the account type, but also the account currency, leverage, trading platform, etc., just as you would when you first created an account.
By changing the account type or the conditions such as leverage, you can separate the currency pairs and products to be traded for each account, trade with different leverage, separate the discretionary trading and EA (automatic trading) trading accounts, it will be easier to manage.
If you cannot decide account type for the first account, let' select Standard account.
If you want to try another account type, you can add an account and select it.
Also you can easily transfer funds to additional accounts from the website.
Please also refer to the separate article "How to Open Tradeview Additional Account", such as how to open an additional account and how to operate using multiple accounts to reduce risk.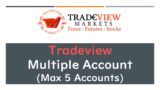 How to Open Tradeview Additional Account | How to Reduce Risks
I'm introducing how to open multiple account in Tradeview.As summarized in the separate article "How to choose the
\Just 1 minutes!!/
Open an Additional Account
Tradeview Bonus Programs
At the time of this review, Tradeview doesn't provide bonus programs and promotions.
Tradeview Deposit / Withdraw Methods
A lot of method is offered.
But it depends on your location. Please check it out on official website.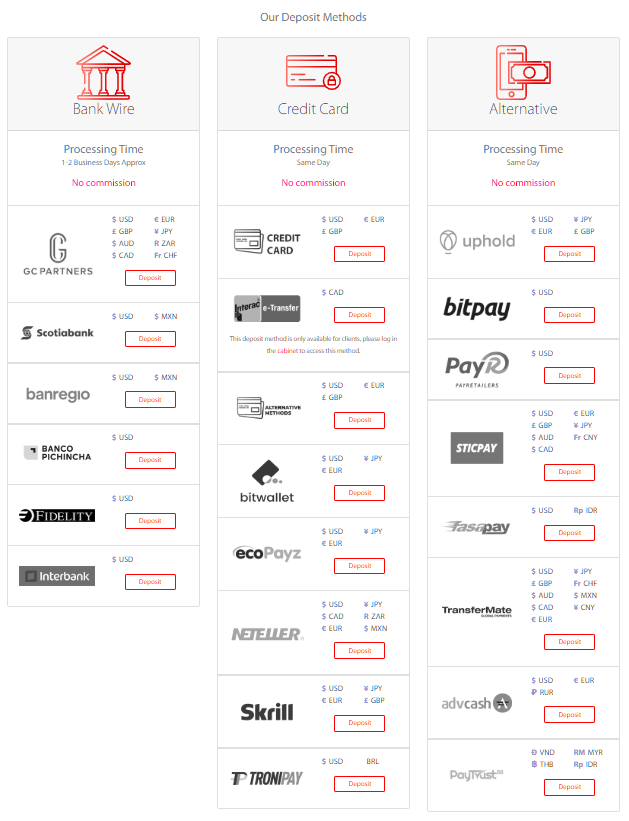 >>Check Deposit/Withdrawal Methods

Please refer to the separate article "Tradeview Deposit Methods | Fees and Conditions" for details on how to deposit Tradeview.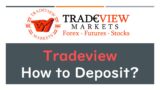 Tradeview Deposit Methods | Fees and Conditions
I will explain how to deposit into Tradeview account.If you haven't opened a Tradeview account yet, please open an accou
Tradeview Customer Support
Tradeview has support systems around the world and can communicate in any language.
Tradeview also offers real-time communication via live chat.
| Customer Support | Supported or not |
| --- | --- |
| Live Chat | ✔ |
| e-Mail (Inquiry Form) | ✔ |
| Phone | ✔ |
For more information about Tradeview support, please refer to the separate article "Tradeview Customer Support | Any Language as You Like!".
Please refer to it.
Summary
ECN accounts have low fees, Tradeview is suitable for high-frequency trading such as scalping. It seems that these points have led to high evaluation.
Unfortunately, the amount of information on the official website is not much. Sometimes it's hard to find information on official website when you are looking for something.
Tradeview is recommended for traders who are not novice and have some experience about forex trading already.
\Just 3 minutes!!/
Open an Account