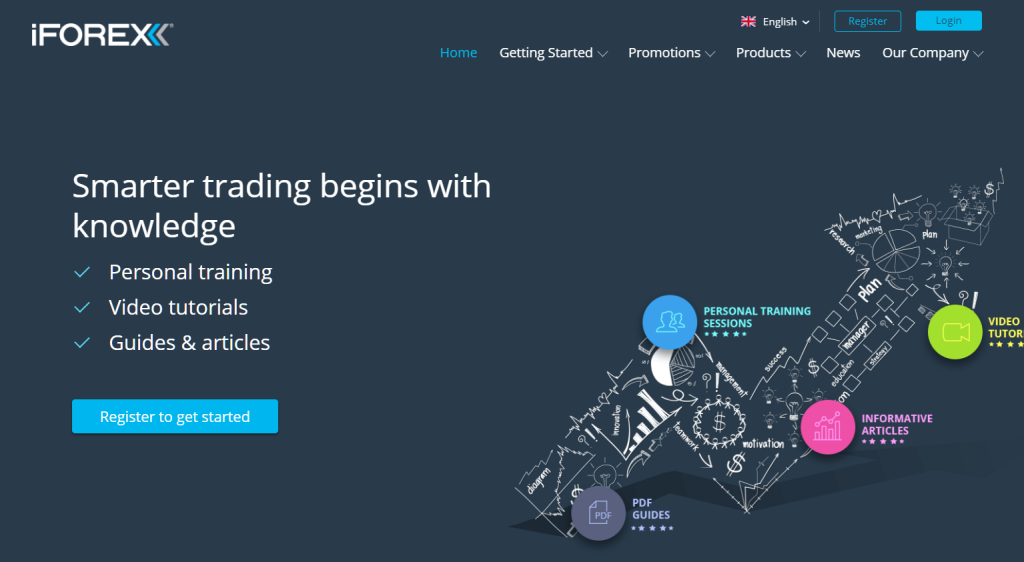 Founded in 1997, iFOREX is a pioneer of online forex broker, and is a very popular broker due to the abundance of products handled and low fees.
iFOREX does not offer MetaTrader (MT4 / MT5) as a trading tool and offers its own trading platform.
The mobile app is very easy to use, and even I who is used to MT4 and MT5, can use it without any problems.
The biggest difference from MetaTrader is that mobile app offers payment functions such as deposit and withdraw.
In this article, I explain in an easy-to-understand manner with images, from installing the mobile app to trading.
If you didn't open iFOREX account yet, please refer to another post that shows you how to open an account and open it now!
\Just 3 minutes!!/
Open an Account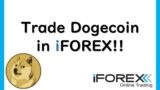 Trade Dogecoin (DOGE) in iFOREX
Dogecoin(DOGE),whichhasbecomefamousafterElonMuskinvestedinit,canactuallybetradedoniFOREX.iFOREXisave
iFOREX Doesn't Allow MT4/MT5
Forex brokers, most of them allow MetaTrader (MT4 / MT5) to use, but iFOREX does not.
iFOREX provides their own trading tools.
There are two types of trading tools provided by iFOREX, PC (web) version and the mobile app.
iFOREX Trading Tool Web Edition
When you log in from the iFOREX top page, the trading tool will open automatically.
Like other forex brokers, there is a member page where you can change personal information, deposit and withdraw, and trading tool is also offered on it.
When you log in, the quote board for each product is displayed first.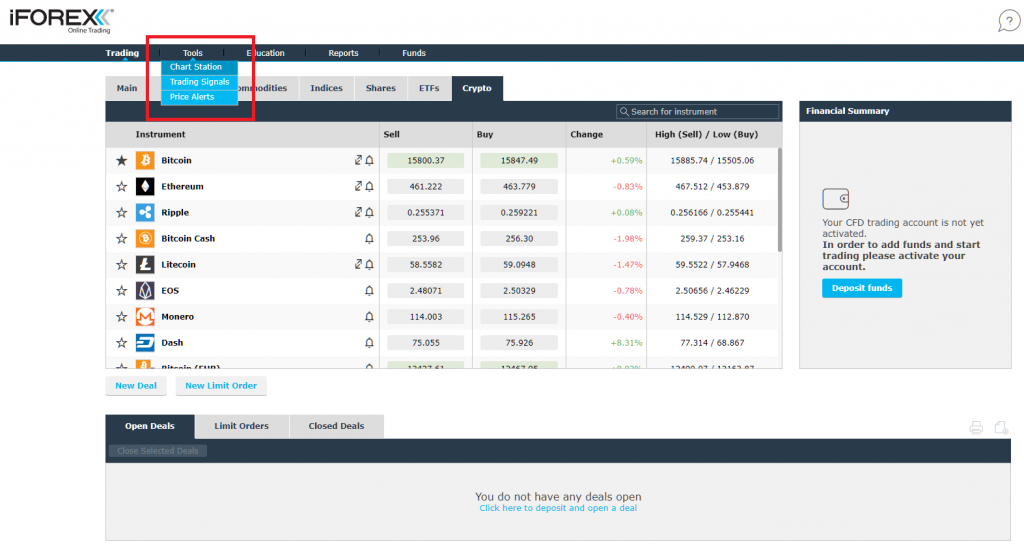 You can open Chart Station by "Tools" -> "Chart Station".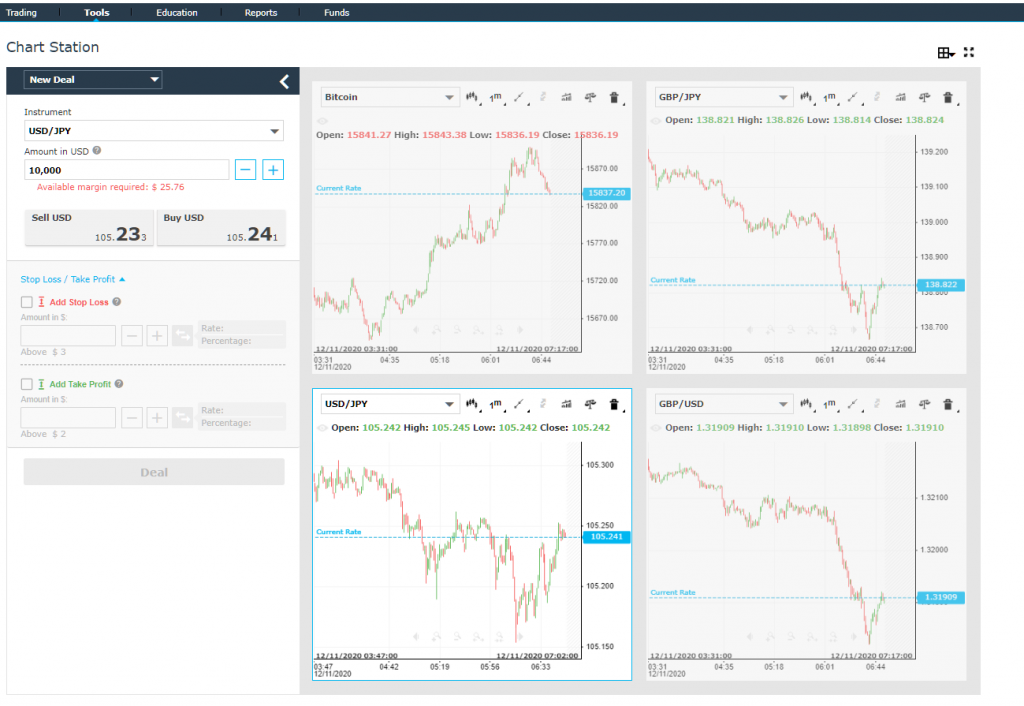 Up to 4 charts can be displayed side by side.
You can also enlarge one chart.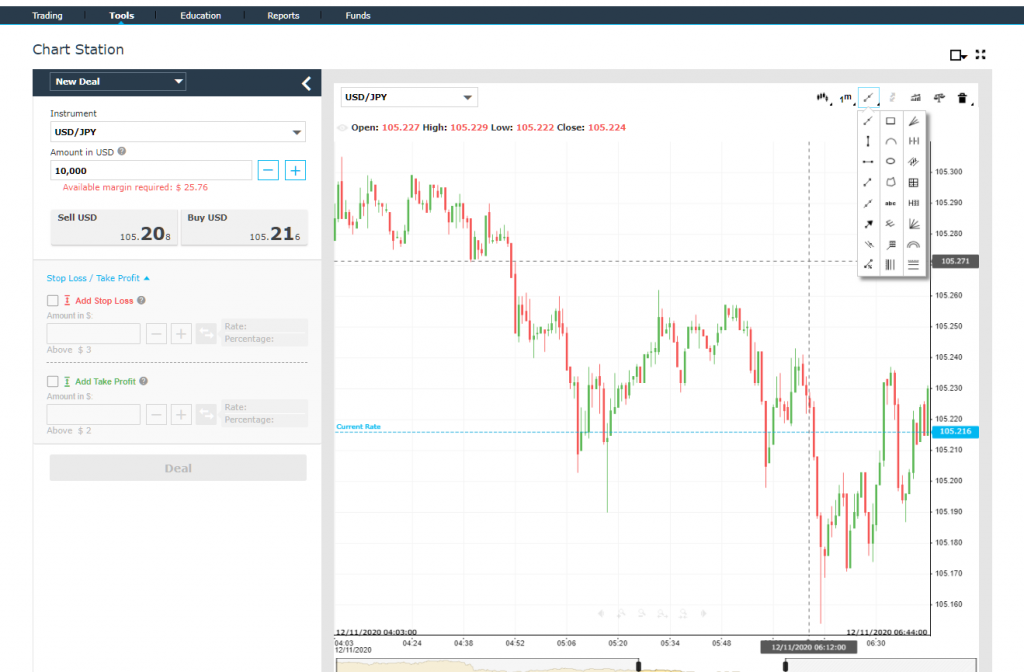 The chart is enlarged.
Here you can also add objects such as horizontal lines and display indicators. It seems like MT4 / MT5.
You can place new orders in the area on the left where the currency pair is displayed.
You can also place market orders, set stop losses, and also do IFD orders.
These are basic functions, so it is not so different from MT4 and MT5.
Is iFOREX Web Trading Tool Difficult to Use?
Those who usually use MT4 / MT5 may find it a little difficult to use.
I'm not good at web edition either.
When it comes to displaying charts, customizing indicators, and ordering, I think that once you get used to it, there will be no problem.
What I'm not good at is that sometimes I accidentally close the browser.
I've missed several opportunities by closing my browser in the middle of an order or payment….That's why I don't usually use web edition.
iFOREX Mobile App is Quite Good to Use
On the other hand, iFOREX mobile app is very easy to use.
It has basic functions such as chart display, and its operability is not so different from MT4 / MT5.
The biggest difference from MT4 / MT5 is that you can deposit and withdraw from the smartphone app.
It is easier to use than the operation on the Web.
I will explain about that as well.
How to Install iFOREX Mobile App
Here, I will explain with the iOS edition of iFOREX mobile app.
Android version is almost the same.
Download iFOREX App from App Store
Search iFOREX app on App Store, then download it.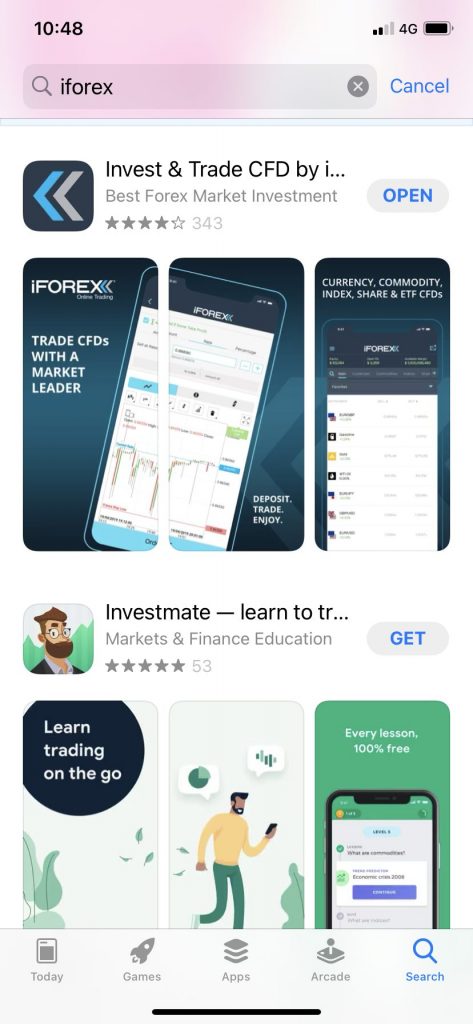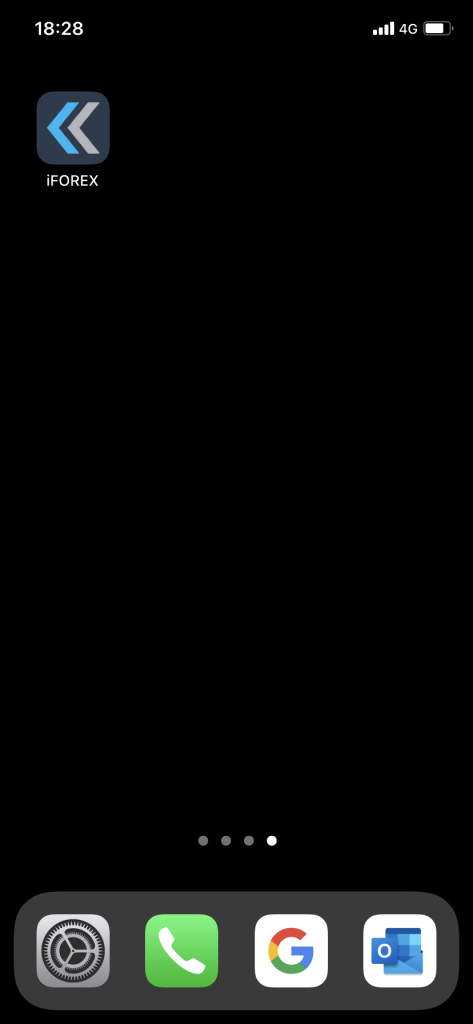 Login
Lon in to mobile app with using your username and password.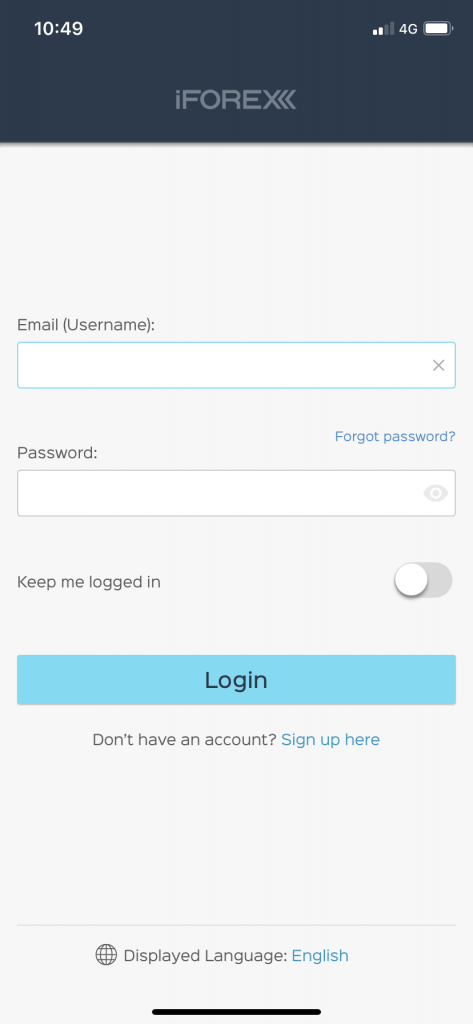 Main Screen
When you log in, the main screen opens.
Products registered as favorites (virtual currency, CFD, etc.) are displayed on the main screen.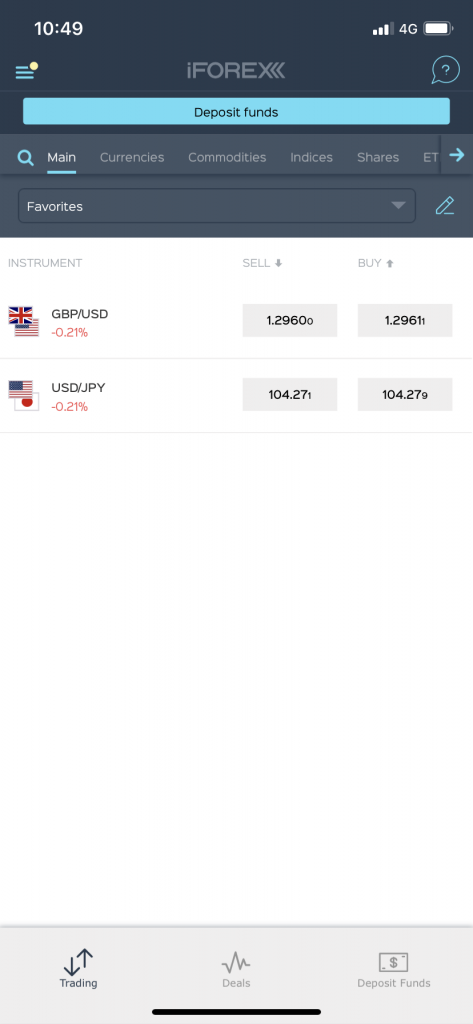 Menu
Click the menu on the upper left to open the menu screen.
You can switch to the transaction screen, deposit and withdraw, and change your password.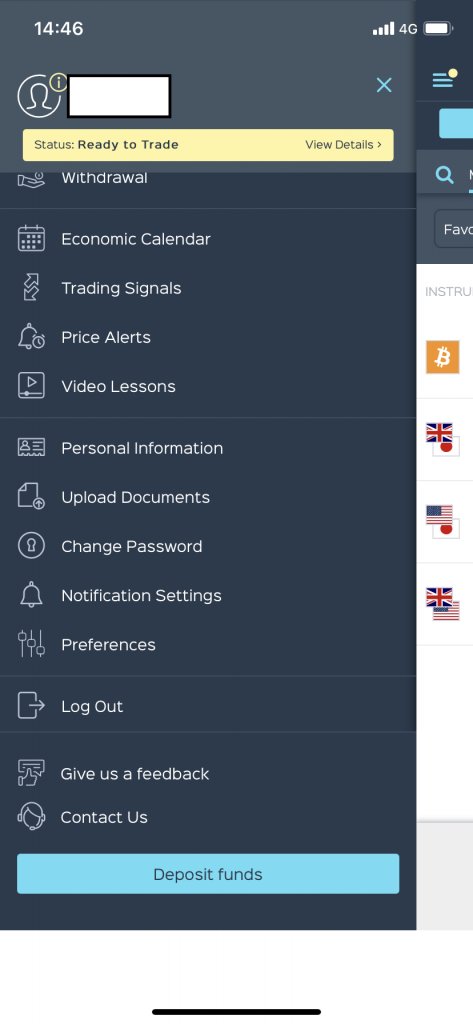 Other functions such as economic calendar and video lessons.
It's quite full functionality.
Deposit
It is very convenient to be able to deposit with the mobile app.
I will explain what you can do.
Open the menu and click "Deposit Funds" at the bottom.
Select Your Location (Country)
First, select (confirm) your country of residence.
I think it is automatically initially displayed.
Select Deposit Method
In the slide menu, you can select:
Credit/Debit Card
E-Wallets
Bank/Wire Transfer
The credit cards and E-Wallet services that can be used vary depending on the country of residence.
Credit/Debit Card
You can add card information, then deposit.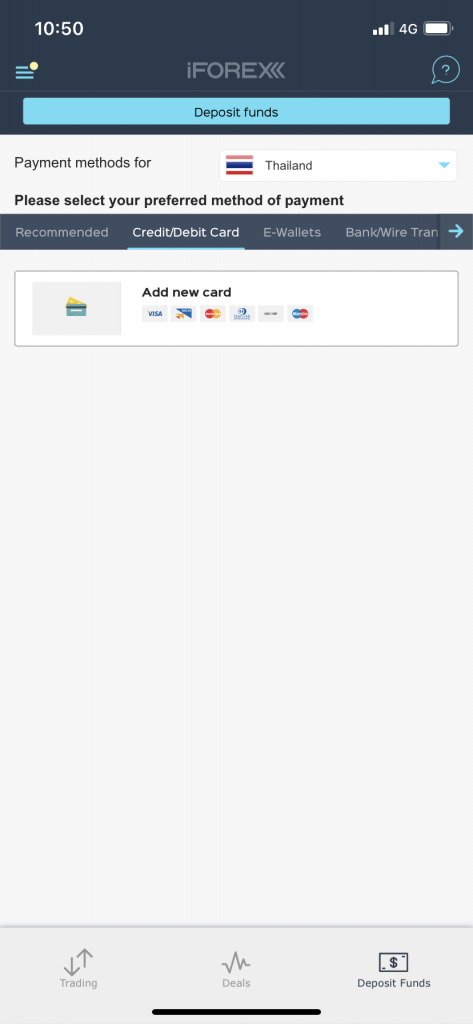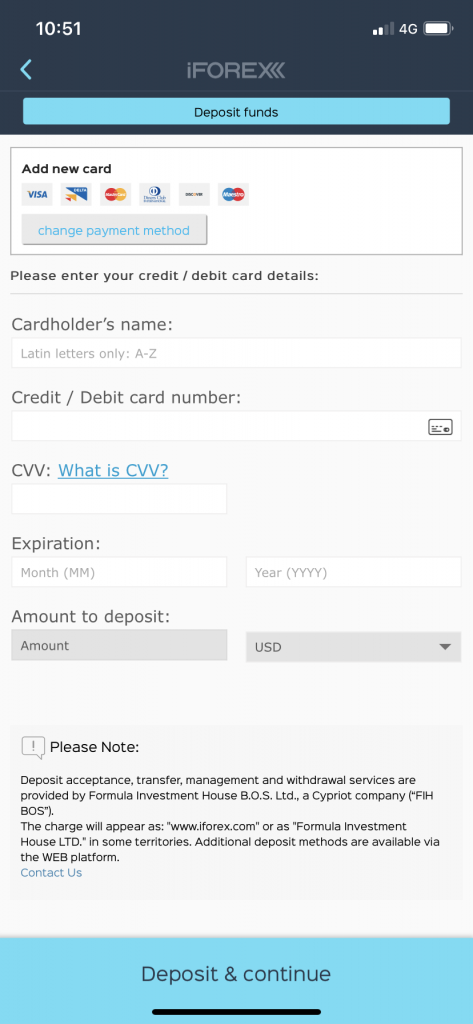 E-Wallet
I can select Neteller, Skrill and Bitcoin here in Thailand.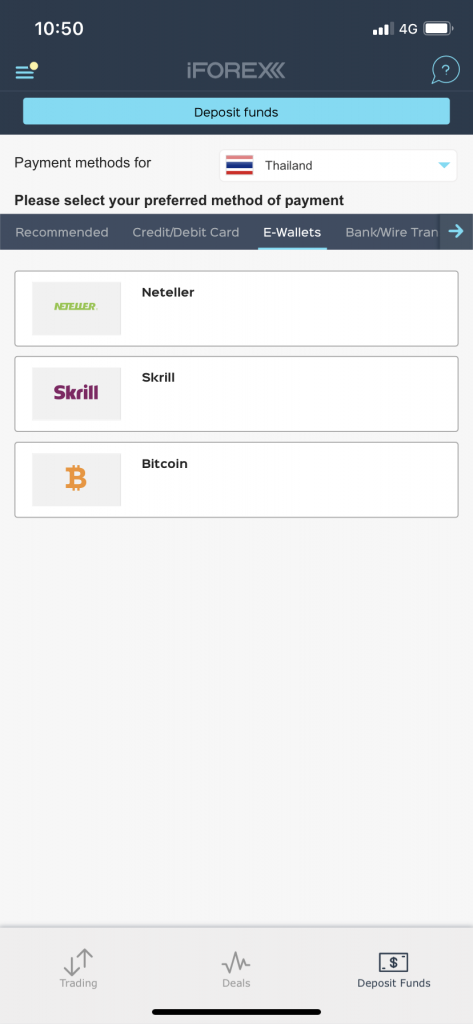 Neteller
As an example, in the case of Neteller, the screen is as follows.

Input the deposit amount and then follow the instructions on the screen.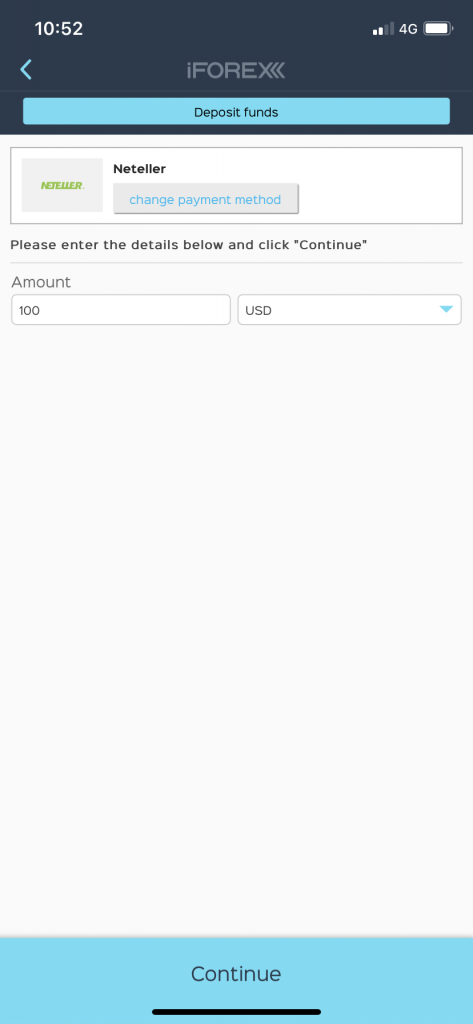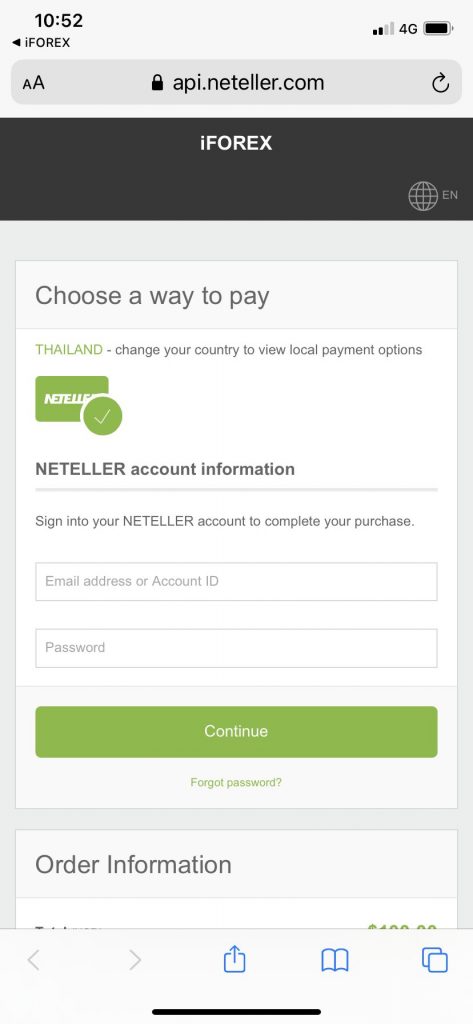 Bitcoin
For Bitcoin, input deposit amount and currency then click "Continue", Bitcoin address will be shown. Scan QR code and send bitcoin from your wallet.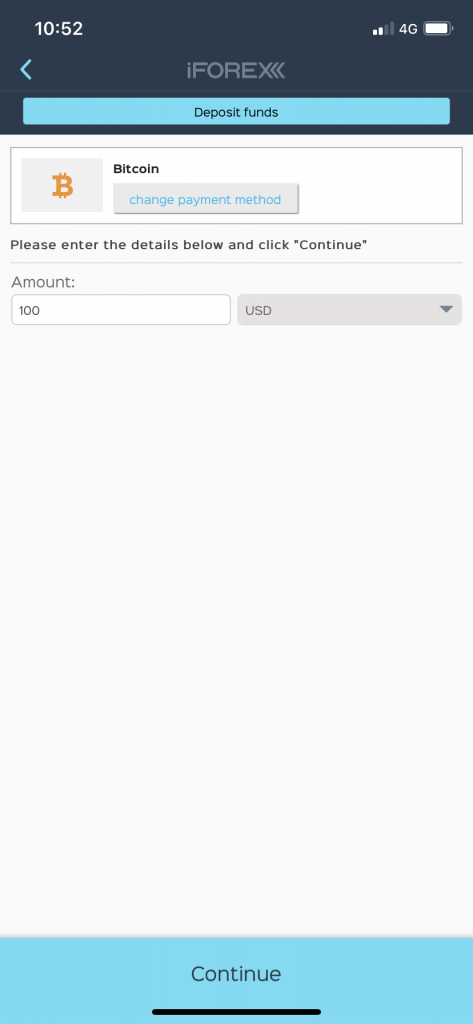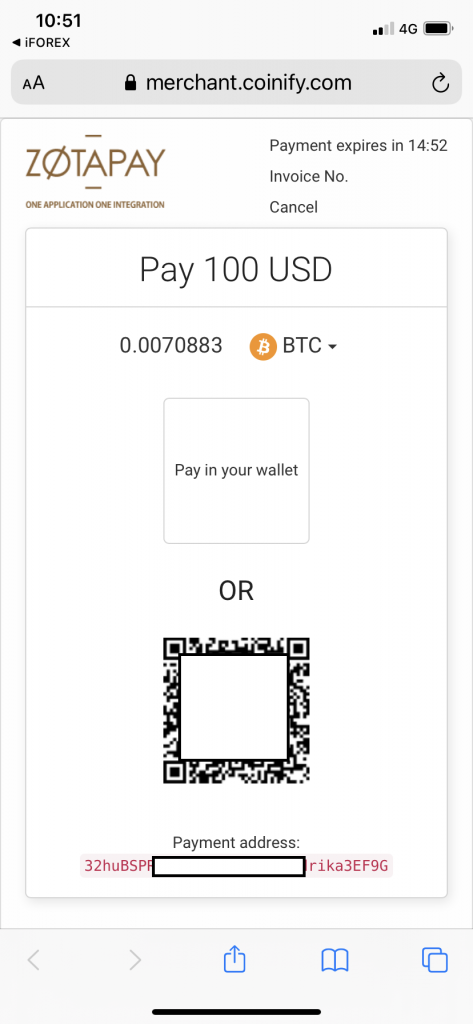 Bank/Wire Transfer
You can choose remittance to international bank or online transfer to local bank. But it depends on your location.

iFOREX strives to accommodate local banks in each country. If you can choose a local bank in your country, you don't have to choose an international bank with a high fee.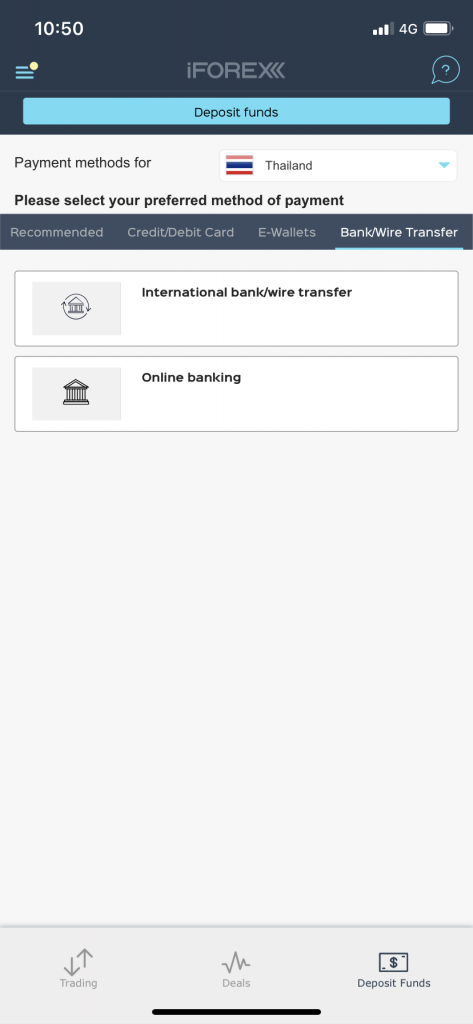 Select "Online banking" (local bank), input deposit amount and click "Continue".

Then, the local banks that can be selected will be displayed, and you can make a deposit by online banking according to the instructions on the screen.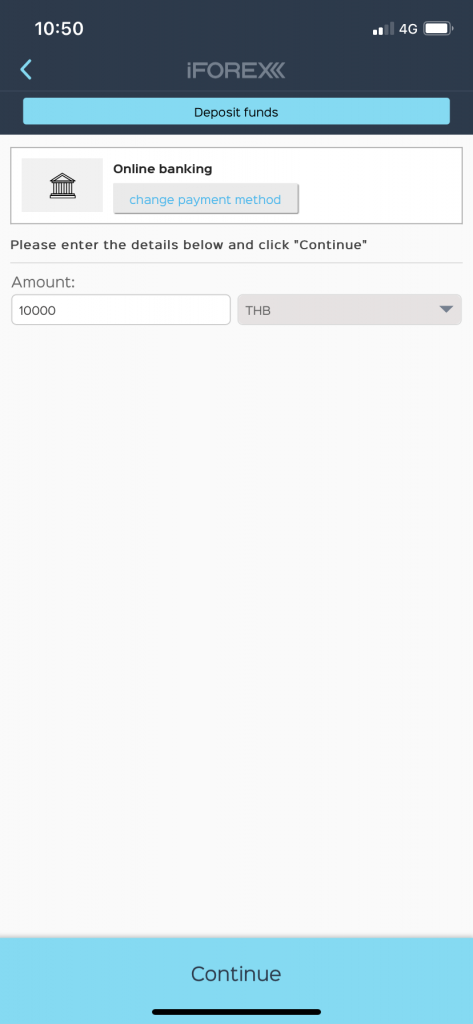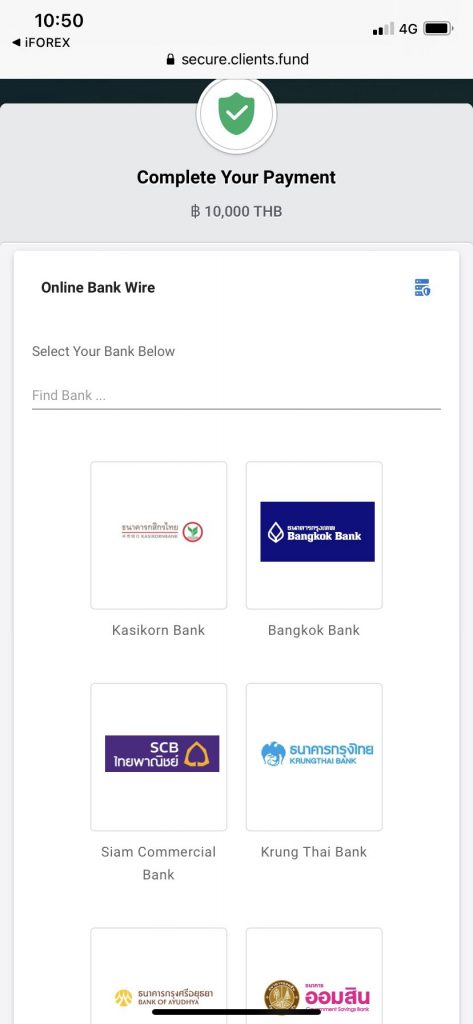 Trading
Trading is also very easy because it has all the basic functions.
Personally, I think the design is simple and easier to operate than MT4 / MT5.
On the menu screen, select "Trading" at the top to display the screen for placing an order.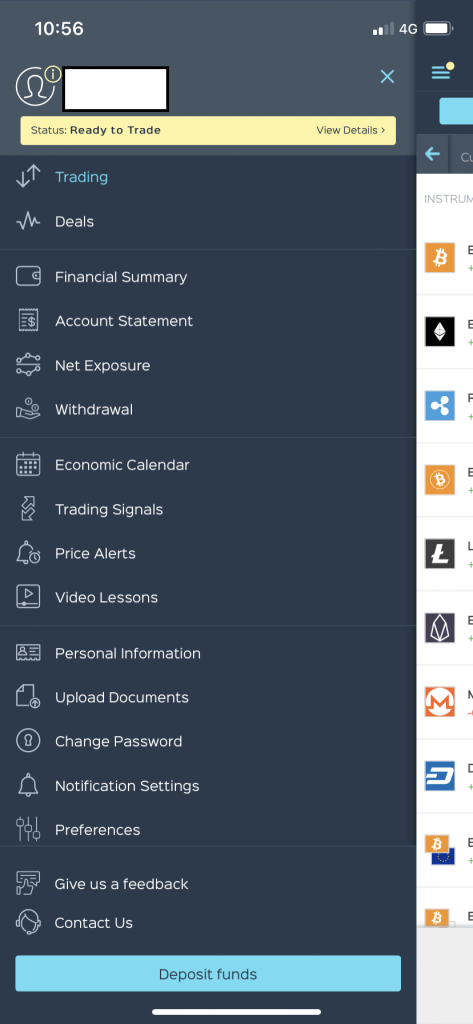 Select Product
You can select currency pairs, products, various CFDs, cryptocurrencies, etc. that you want to trade.
You can also select abundant stocks, which is one of the biggest features of iFOREX.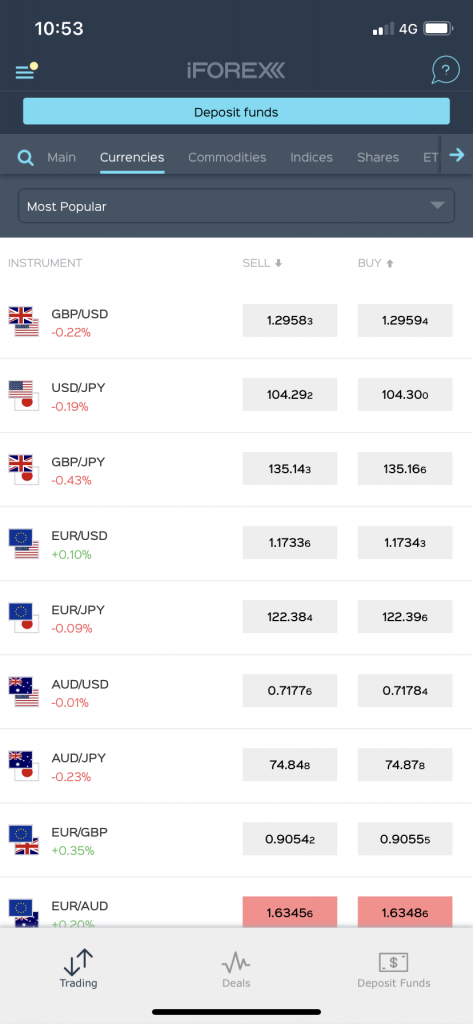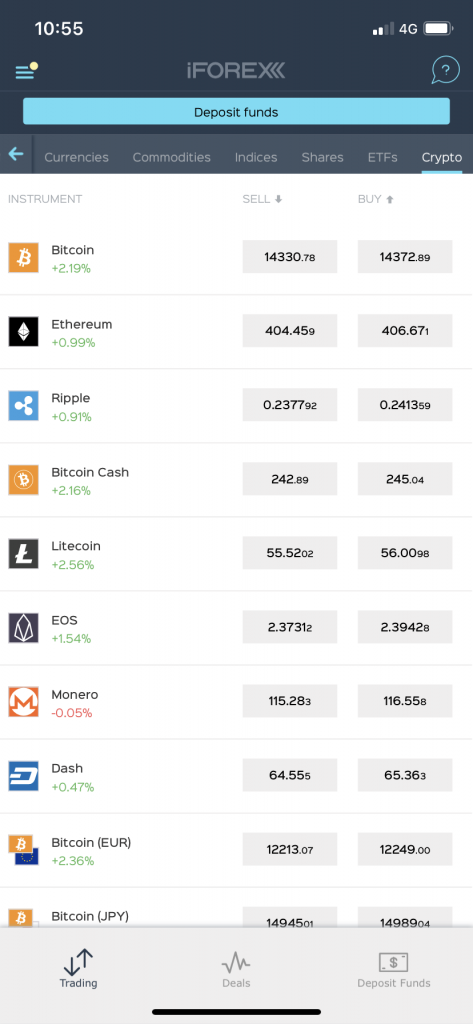 For stocks, you can sort by popularity and select the stock market to handle.
iFOREX handles a large number of stocks, but it is easy to find.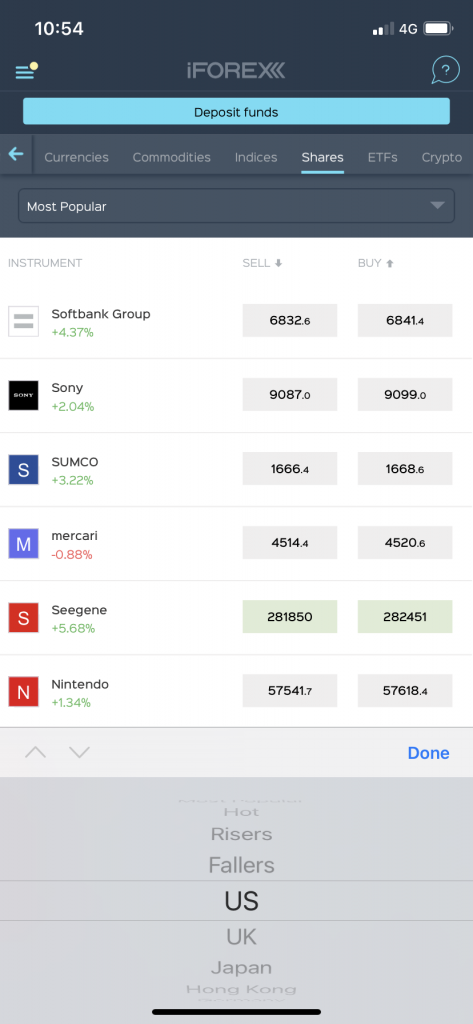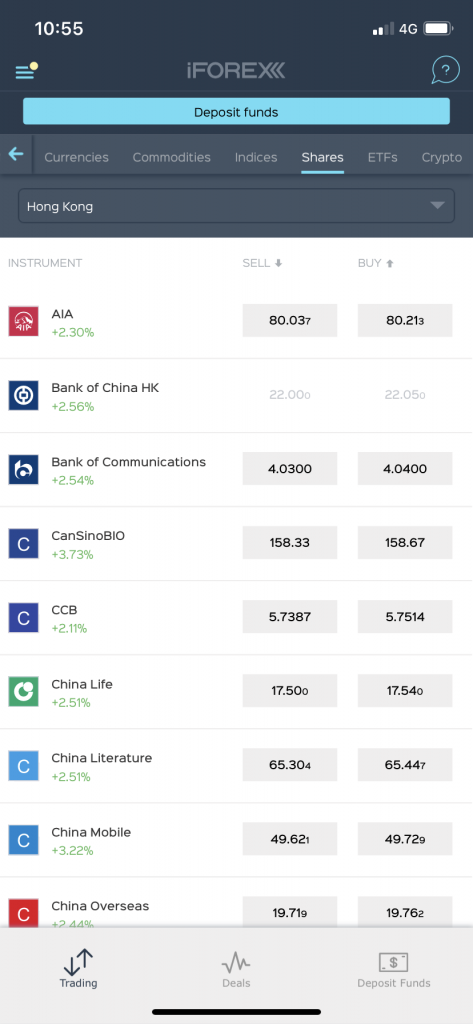 Place Order
Select a product you want to trade, the order screen will be displayed.
You can also check the chart here.
You can also set stop loss and take profit.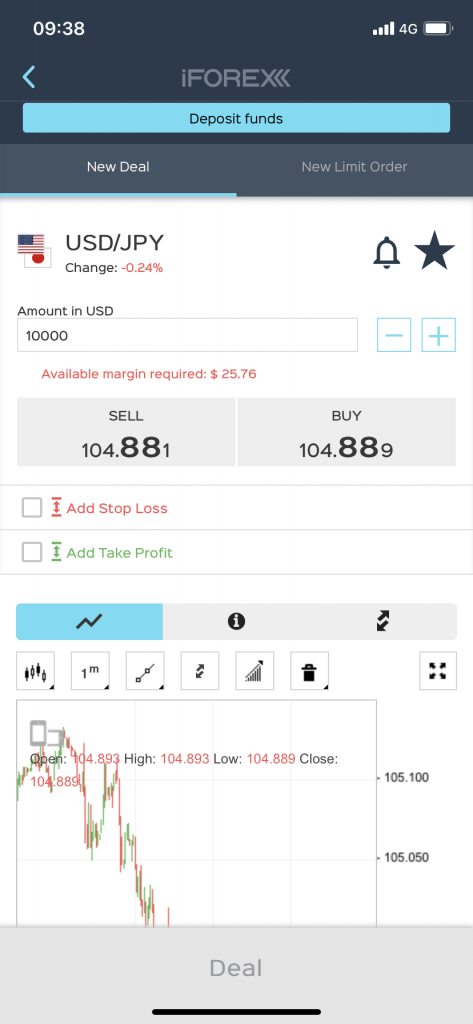 In "New Limit Order", you can do IFD order.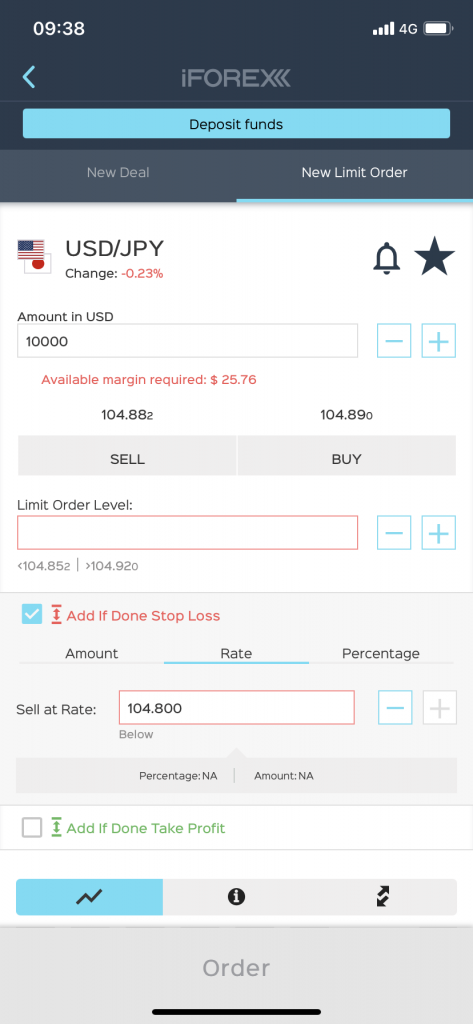 If you mark the star to the right of the product name on the order screen, it will be displayed as "Favorites" on the main screen.
Mark the currency pairs that you often trade.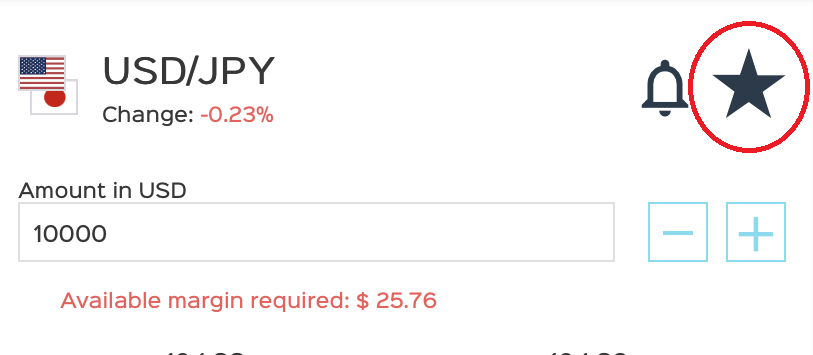 Close Position
To close your open positions, click "Deals" in the menu.
The currently held positions and unrealized profits/ losses are displayed.
Select the position you want to close and do close the position.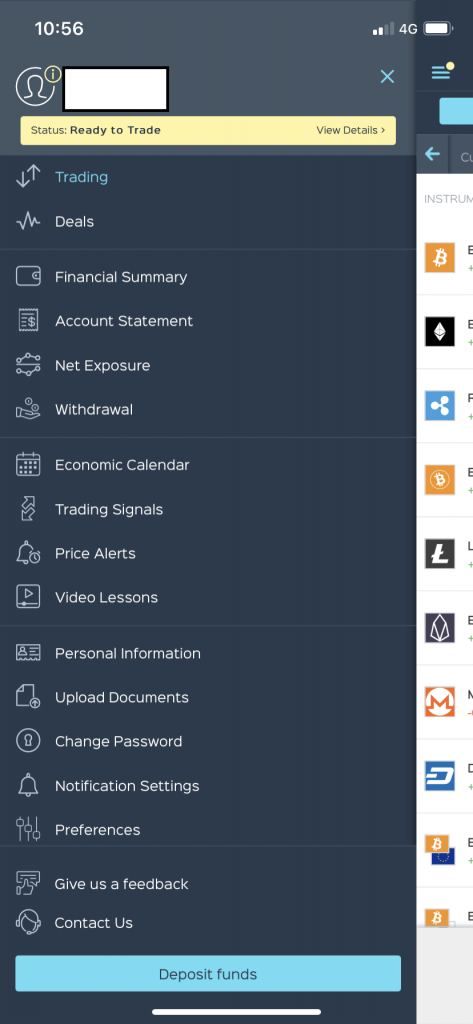 Summary
That's all.


If you always use MT4 / MT5, you may be confused by the screen that you are not familiar with, but I think it is a very simple and easy-to-use app.
iFOREX offers very narrow spreads and a lot of attractive products, so even if it does not offer MetaTrader, it can be said that it is a good broker that is comparable to other brokers.
\Just 3 minutes!!/
Open an Account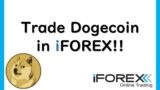 Trade Dogecoin (DOGE) in iFOREX
Dogecoin(DOGE),whichhasbecomefamousafterElonMuskinvestedinit,canactuallybetradedoniFOREX.iFOREXisave