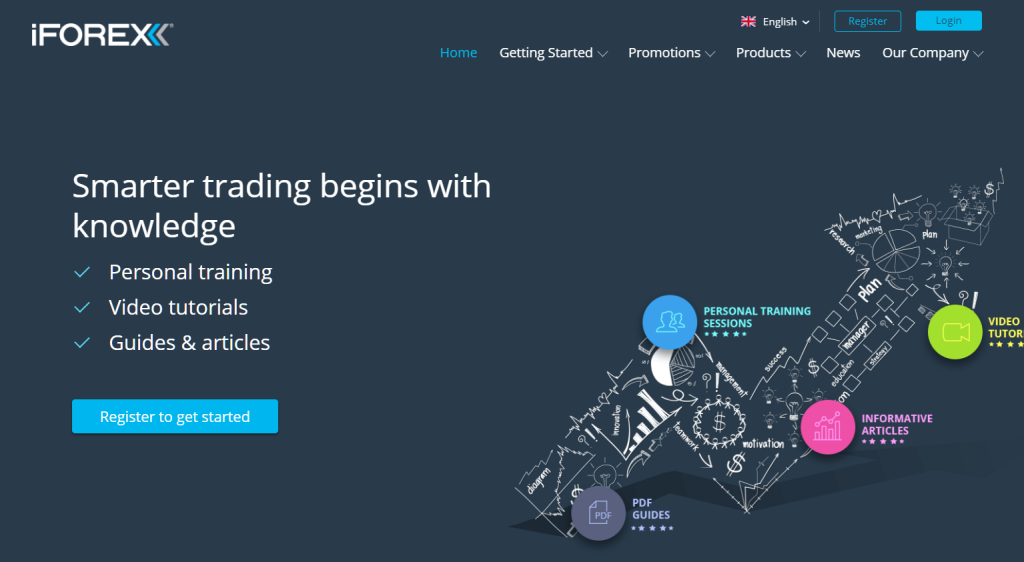 Introducing iFOREX account types.
iFOREX was founded in 1996 and is a pioneer of forex brokers.
Not only does it have a long history, but its popularity has never diminished due to its abundant products that overwhelm other companies, low transaction costs, and ease of high-leverage trading.
iFOREX offers only one account type.
You don't have to hesitate to choose.
However, its account specs are quite distinctive.
In this article, I will explain in detail once again the specifications and trading conditions of iFOREX accounts. Please read it once before opening an account with iFOREX.
This article is recommended for people like
I want to know the detailed specifications and trading conditions of iFOREX accounts
I want to know the precautions for iFOREX accounts
iFOREX Account Specs
First, let's see the account specs offered by iFOREX.

The color of the part that seems to be a point has been changed.

Let's take a quick look at what kind of specifications and conditions are different.
| | iFOREX Account |
| --- | --- |
| Method | STP |
| Platform | Fxnetview |
| Base currency | USD,JPY |
| Contract size | 1 lot = 100,000 |
| Min trade volume | 0.01 lot |
| Max leverage | 1:400 |
| Margin call | 0.25% |
| Stop out | 0% |
| NBP | ✓ |
| Min spread | 0.7pips~ |
| Commission fee | X |
| Lot restriction per ticket | 50 lots |
| Max orders | Unlimited |
| Non-deposit bonus | - |
| Deposit bonus | ✓ |
| Min deposit | $100 |
| EA | X |
| Scalping | ✓ |
| Stop level | 0.0pips |
Characteristics of account type
I will briefly explain the characteristics of iFOREX account type.
iFOREX trading platform is an original tool
Although it is a prerequisite to use an account, iFOREX does not allow to use MetaTrader (MT4, MT5) as its trading platform.
iFOREX offers its own trading platform.
There are both a web version and a smartphone app version, both of which are as simple and very easy to use as MT4 and MT5.
For the iFOREX mobile app, please refer to the separate article "iFOREX mobile app is very easy to use", which summarizes the installation method and basic usage.
iFOREX Stop Out Level is 0%
This is one of the reason why iFOREX is so popular with traders who prefer high-level trading.
The stop out level of iFOREX is 0%.
In other words, it will endure until the margin becomes zero.
The maximum leverage of iFOREX is 1:400, which is a very normal level in forex brokers, but it is also popular with such traders who aim for big profits while making full leverage even with a small margin and enduring to the limit.
iFOREX Negative balance protection system
Of course, NBP applies to iFOREX account.
iFOREX offers very narrow spread
iFOREX account is STP method and offer variable spreads.
The minimum spread is from 0.7 pips, which is the narrowest level among forex brokers.
iFOREX no commission fee
iFOREX trading account is STP method and there are no transaction fees.
Combined with narrow spreads, you can trade at very low transaction costs.
iFOREX minimum deposit is 0
iFOREX minimum deposit is $100.
You can start trading with small margin.
Does iFOREX allow to use EA (Expert Advisor) tool?
Unfortunately EA is not available.
Common EA (Automatic Trading) tools are designed to run on MetaTrader (MT4, MT5).
Since iFOREX does not use MT4 or MT5, EA tools for MetaTrader cannot be used.
Also, iFOREX itself does not provide EA tools that run on iFOREX trading platform.
Therefore, you cannot use any EA tools in iFOREX.
Discretionary trading only.
Does iFOREX allow scalping trading?
iFOREX prohibit scalping trading.

The terms of use clearly state that scalping is prohibited.


However, iFOREX has a stop level of 0.0pips, which seems to be suitable for scalping.
I can't say for sure because the criteria for scalping in iFOREX aren't clear, but I think it's okay if it's open for more than a few minutes from order to close.
iFOREX doesn't allow to open an additional account
You cannot open an additional account in iFOREX.

Only one account for each user is allowed.

Summary
How was it.
iFOREX has only one type of account, and the maximum leverage is 1:400, which is a standard level in forex brokers.
However, iFOREX account specs are very attractive, such as stop out level 0%, narrow spread, stop level 0.0pips.
I think that iFOREX is the broker that can be used for a long time even considering that the trading platform is original one and MetaTrader (MT4, MT5) cannot be used.
If you haven't opened an iFOREX account yet, please open an account by referring to the separate article "How to open an iFOREX account".
\Just 3 minutes!!/
Open an Account