In November, both Europe and the United States switched from daylight saving time to standard time.
It should be noted that the trading hours of each country's market and the announcement time of important economic indicators will change.
"Well, I heard that Forex can be traded 24 hours a day?"

I guess there are people who thought that.
In this article, I will explain the following contents for such people.
Where is Forex trading??
What is Trading Hours? Do I have to care about it?
If you don't know the trading hours correctly, you may not be able to avoid the risks and you may lose a lot.
Please learn by this article.
Where is Forex is Traded?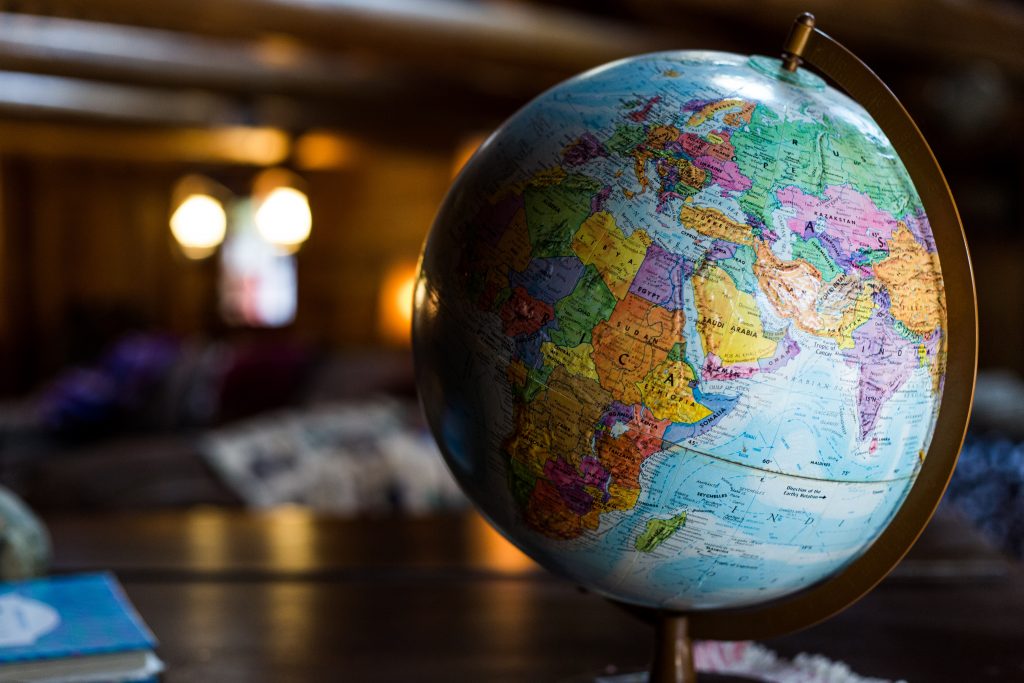 Where is Forex trading in the first place?
Forex exchange? Bank? Securities company??
In the case of stocks, there is a stock exchange.

The Tokyo Stock Exchange (JPX) in Japan, the New York Stock Exchange (NYSE) and NASDAQ in the United States, the London Stock Exchange (LNE) in the United Kingdom, and the Hong Kong Stock Exchange (HKEx) in Hong Kong.
The stock exchange has business hours.
On the Tokyo Stock Exchange, from 9 am to 3 pm.
There is a one-hour lunch break, so you can only trade for five hours during this time.
Of course, investors from all over the world also participate in the Tokyo Stock Exchange, but they can only participate in trading from 9:00 to 15:00 Tokyo time.
In other words, investors all over the world participate in consideration of the time difference.


Forex is similar, but unlike the stock market, forex does not have a physical exchange.

It is an image of an electronic exchange that connects financial institutions around the world with a network.
In other words, think of Forex as one exchange in the world.
Forex is traded all over the world, but there are major markets, like the stock market.
Of these, London, New York, and Tokyo are said to be the world's three largest Forex markets.
There is no physical exchange, so what this means is the time of day.
Many financial institutions and investors in New York participate in the New York time zone, and in Tokyo, the Tokyo time zone.
Due to the International Date Line, it is an image that the major markets (during the exciting time) move to the west in the order of Tokyo → London → New York.

The Oceania (Australia, New Zealand) market is the first to open after the date change.
If there is any big news on Saturdays and Sundays, the Oceania market will be the first to react on Monday, so it is necessary to hold down the time zone of the four markets including Oceania in addition to the three major markets of London, New York and Tokyo.

When is the Forex Market Open?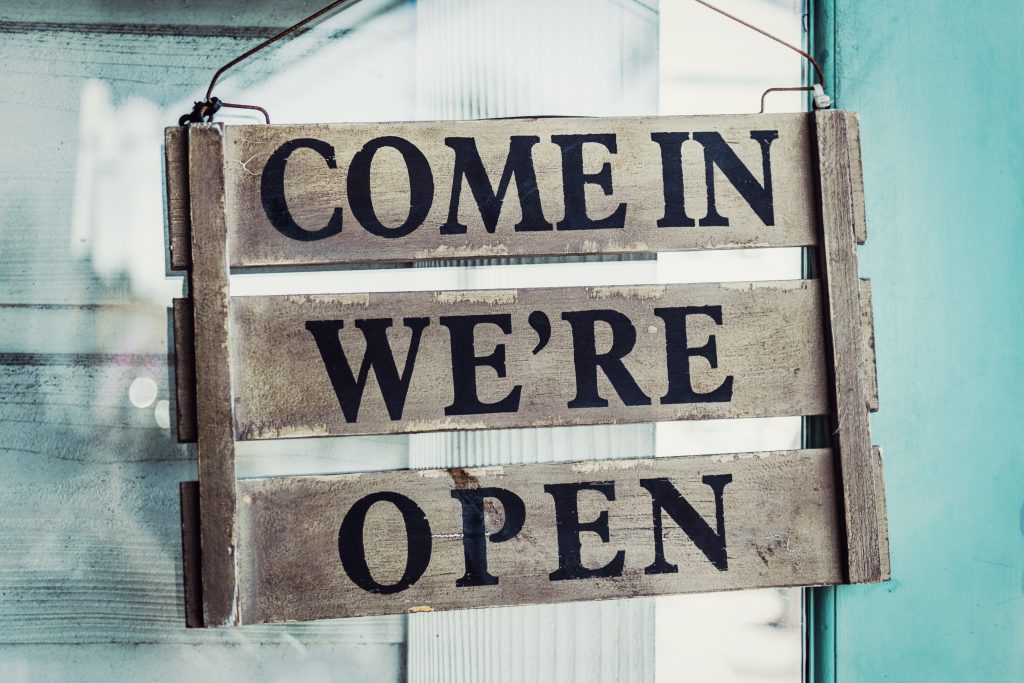 24 hours a day.
Excludes Saturdays, Sundays, and holidays.
However, in the case of holidays that depend on the country, institutional investors such as financial institutions in that country do not participate, so the market is only quiet and forex trading itself is done.
Hmm, so…when can I trade?
I will explain this later, but in a quiet market, trading will be disadvantageous (cost will be high), so it is only necessary to hold down the time zone of the main market I mentioned earlier.
You can trade during that time.

There is one point, daylight saving time (DST/summer time) and standard time (winter time), so you need to be careful about that.
In addition, the timing of switching daylight saving time differs depending on the country.
Just at this time (November 2020), the daylight saving time of each country ends from September to the beginning of November, and the daylight saving time in Oceania in the Southern Hemisphere is about to come, so it is a little complicated.
Below are the daylight savings times in the four major markets.
USA: 2nd Sunday in March to 1st Sunday in November
Europe: Last Sunday in March to Last Sunday in October
New Zealand: Last Sunday in September to 1st Sunday in April
Australia: 1st Sunday in October to 1st Sunday in April
Japan: No implementation
The market is closed on Saturdays, Sundays and holidays.
On public holidays, financial institutions in the countries of the holidays do not participate in the market, so the market is quiet during that time, but you can trade.
However, Christmas and New Year's Day are different, and markets around the world are closed.
You need to be careful about that.
About Trading Hours in Each Market
The trading hours of each market are summarized in an easy-to-understand manner.
It is created based on GMT (Greenwich Mean Time).

Since it is not the business hours of the physical exchange, the explanation of the time may differ slightly depending on the various sites, but you do not have to worry too much.
As I say many times, trading time is exciting time.
Characteristics and Precautions of Each Market
Each market has trading trends and characteristics.
Keep track of these along with your trading hours.
Oceania Time Zone
It's the earliest market in the world to open that week, but I don't recommend it.
The Oceania market has few market participants and tends to widen spreads.
However, if there is any big news on Saturdays and Sundays (war, terrorism, big political changes, etc.), the Oceania market will open first on Monday, so the market may react first and the price may move significantly.
Tokyo Time Zone
It is the daytime time zone of Japan time.
It is a time zone in which not only Tokyo but also Asian investors such as China and Hong Kong participate.
Hong Kong's financial institution, which is a financial powerhouse, will also participate, so it is one of the markets with large distribution volumes.
Japan is also a major trading power, especially a country with a lot of imports, but on days which are multiples of 5, US dollars are bought for settlement, and prices tend to move in the direction of stronger dollars.
This is a market trend that comes from actual demand.
London Time Zone
It is the daytime hours in London.
European currencies such as EUR/USD and GBP/USD are actively traded during London time.
By the way, the most traded currency pair in the world is EUR/USD, which trades mainly in London time zone.
I think that many people who mainly trade European currency pairs are aiming for the London time zone.
Keep in mind that major European economic indicators will be released during the London time zone.
New York Time Zone
It is the daytime time zone of New York. It is a time when the number of participants from the American market will increase.
There is a time zone that overlaps with London time, and price movements tend to be active here.
In light of price movements during the London time zone, US traders may make a big move.
At the moment when New York time starts, it may start to move in the exact opposite of the movement of the London time zone, so be careful.
As with the London time zone, US economic indicators will be released during this time period.
Prices can fluctuate significantly not only with economic indicators such as employment statistics, but also with VIP statements (such as FOMA).
It is necessary to carefully check the announcement date and time zone, and arrange the positions in advance before important indicators.
Please refer to another article for the reason why the spread widens (= the cost becomes high and the trade becomes disadvantageous) when the number of market participants is small.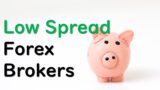 Low Spread Forex Brokers
Peoplealwaystalkaboutitswiderspreadofforexbrokers,buttherearealsobrokersthatoffersquitenarrowspreads.
Other Things to be Aware Of
The characteristics and precautions for each market are as described above, but there are other precautions as well.
Difference in the Timing of Switching Between DST and Standard Time in Each Country
You don't have to worry too much about the trading time, but you should be careful about the announcement time of economic indicators.
The market price often moves a lot for 1 to 2 hours before and after important indicators and VIP announcement.
Think that if the market price starts to move earlier than you expected because you forgot about the switching time to DST, and you did not arrange positions in time.
Economic indicators are posted on the official website depending on various sites and Forex companies, but I use the following sites for convenience. This is just FYI.
Economic Calendar
https://www.babypips.com/economic-calendar
Available Time Varies Depending on the Product
Currency pairs can be traded for about 24 hours, but other CFDs etc. have a fixed trading time.
The stock index is the trading time of the country of the stock.
The oil and metal also have trading time.
For futures such as oil, the settlement date is also fixed.
Cryptocurrencies can be traded 24 hours a day, even on weekends and holidays.
The trading hours for each product are disclosed on the official websites of most Forex companies, but some are not discosed.
Some brokers inform you trading hours by email.
You can also check with MT4 / MT5. You can see the trading time of this product by right-clicking on the product part of the quote and selecting "specification".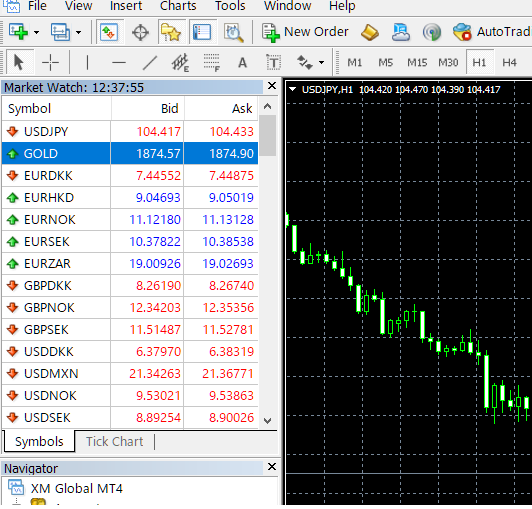 In the MT4 / MT5 market watch display area, select the product for which you want to check the trading time, right-click → specification.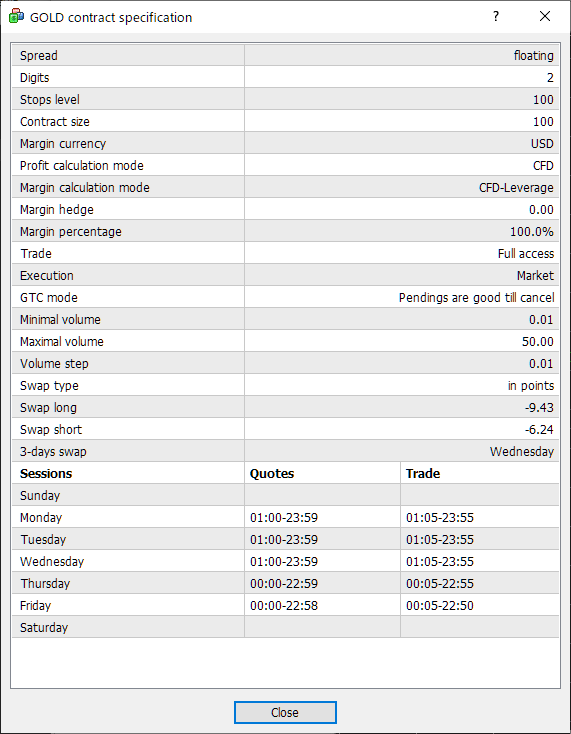 Detailed information on the terms and conditions is displayed. The transaction date and time is displayed at the bottom.
Depends on the Forex Broker
Basically, you can trade for 24 hours (depending on the product) in any brokers, but there is a downtime of several minutes to 1 hour due to system maintenance.
Details can be confirmed on the official website of each forex broker.
In addition, you will receive a notification email before switching between daylight saving time and standard time.
Spreads Widen During Times of Low Trading
Spreads widen when there are few market participants.
As you can see by opening MT4 / MT5 early in the morning and on Saturdays and Sundays, it is ridiculously widespread.
It means that it is difficult to close a transaction.
Do not trade during these times.
Watch Out for the Tokyo Market on Monday Morning
Not only when there was big news on Saturdays and Sundays, but depending on how the New York market ended last Friday, prices may move significantly immediately after the opening of the Tokyo market on Monday morning in Japan.
The Tokyo market is said to be a relatively laid-back and quiet market compared to London and New York, but be careful on Monday mornings.
Recommended Trading and Operation Methods
Based on the trading hours, market characteristics, and precautions explained so far, I recommend the following operation methods.
Do Not Carry Over Positions to the Next Week
Prices often move significantly at the beginning of the week.
Not only when there is big news on Saturday and Sunday, but also based on the transaction of the previous week, a professional trader may do some operations on Monday morning.
Even the normally quiet Oceania market is sometimes called the "Devil of Oceania market" because it happens very occasionally.
There are trading methods aimed at that, but if you are a beginner, I recommend that you close all positions by the end of Friday.
If you are making a profit, don't be greedy and close all positions with profit.
In the case of an unrealized loss, you will definitely want to carry it over in the hope that it will turn positive on Monday, but there is also a risk that it will go backwards significantly at the beginning of the week.
Consider taking the plunge and cutting losses.
Do Not Trade During Wide Spread Hours
Spreads widen when there are few market participants.

Trading costs will be high and trading will be disadvantageous, so do not trade at such times.
Pay Attention to the Positions Before and After the Important Announcement
Especially for beginners, it is better not to have positions as much as possible before and after the announcement of important indicators and dignitaries.
Economic indicator sites have forecast for each indicator, but just because the indicators are good (for example, the unemployment rate has improved) does not mean that the prices of related currencies will rise.
Professional traders always back the psychology of amateur traders.
If you don't have confidence, it is recommended that you do not have
positions before or after the important index as much as possible, or set the stop loss conservatively.
Trading Hours of Each Forex Brokers
Finally, I will post a list of trading hours of each forex broker.
Please check the official website of each broker for the trading hours by product.
(I plan to summarize how to check the transaction time for each broker in a separate article)
Forex Brokers
Trading Hours
(GMT+0)
XM


Sunday 22:05 – Friday 21:50

FXGT


Sunday 22:05 – Friday 21:55

FBS


Sunday 22:00 – Friday 21:59

GEMFOREX


Sunday 22:10 – Friday 21:50

HotForex


Sunday 22:00 – Friday 21:59

TitanFX


Sunday 22:01 – Friday 21:59

LAND-FX


Sunday 22:05 – Friday 22:00

AXIORY




Sunday 22:04 – Friday 21:58

Tradeview


Sunday 22:00 – Friday 21:55

iFOREX


Sunday 22:05 – Friday 21:00
How to Know Trading Hours of Each Forex Broker?
You can check the specific trading time on the official website of each forex broker.
The method of checking differs slightly depending on the broker, so please refer to the separate articles that I made for each.
Some brokers do not disclose it on the official website.
In that case, as mentioned above, please check from the trading tool (MT4 / MT5) or contact support.
XM | How to know trading hours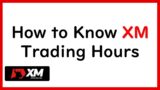 XM.com | How to Know XM Trading Hours
\Just3minutes!!/OpenanAccountWhatisForexTradingHours?Forexisamarketthatdoesnotsleep24hoursaday,buti
HotForex | How to know trading hours
TitanFX | How to know trading hours
LAND-FX | How to know trading hours
Axiory | How to know trading hours
iFOREX | How to know trading hours