Most of forex brokers are providing the trading platform called "MetaTrader".
There are two versions of MetaTrader, MT4 and MT5 . I will also explain the version differences later.
I think that there are many people don't know MetaTrader well who are new to Forex trading, so I will explain from the basics.

What is MetaTrader (MT) ?
MetaTrader 4, also known as MT4, is an electronic trading platform widely used by online retail foreign exchange speculative traders. It was developed by MetaQuotes Software and released in 2005.

Wikipedia
MetaQuotes is a company founded in Russia in 2000. They now have offices all over the world.
Since its release in 2005, the number of Forex companies that have adopted MetaTrader as a standard platform has increased, and most Forex brokers are now adopting MT4 / MT5. Pro traders around the world also use MT4 / MT5.
Since MT4 / MT5 is a trading platform, as a basic function, you can display charts and trade.
The features as a tool are as follows.
Features of MT4 / MT5
Provides more than 50 types of technical indicators
Original technical indicators can be created
Multiple charts can be displayed in one window
EA (Automated trading tool) can be created and used
Can switch to multiple Forex companies
PC app and mobile app
There are many other specific, but it's very sophisticated anyway.
The mobile app is also fairly functional, and if you do not perform complicated technical analysis, the trade will be completed with just the mobile app.
Why Brokers Adopt MetaTrader?
The answer is, It's better to invest in other service improvement measures than to develop their own original platform.
Once the platform is developed, it is not the end, and it is necessary to continuously review the quality and continue to invest in OS version upgrades and function additions.
On the other hand, as you can see from the fact that many Forex companies were founded after the middle of 2000, MetaTrader (MT4 / MT5) had been already launched at that time. It was best way to use MetaTrader (MT4 / MT5) for launching their business as a forex broker vertically.
There is no shortage in functionality, and MetaQuarts will take responsibility for managing with any problems.
There are many users and many communities, so it is not a problem to collect information. There is no reason not to adopt MetaTrader as the official trading platform
About types of MetaTrader
MetaTrader has the following versions and supported platforms。
PC App

Mobile App

Windows

Mac OS

iOS

Android

MT4

○

×

○

○

MT5

○

×

○

○
The Mac OS version is not officially available.
There are several ways to run the Windows version on Mac OS, such as installing virtualization software (Parallels Desktop), installing Windows OS (Boot Camp), and using VPS services.
However, some Forex brokers have released their own Mac OS version, so there is no problem using that. I introduce which broker provides Mac OS version above.
Difference between MT4 and MT5
MT4 was released in 2005 and MT5 was released in 2010.
MT5 is newer, but MT4 is still in use. MT5 is not fully upward compatible and has the following differences.
Select the platform that suits your trading style.
MT4

MT5

Released

2005

2010

Time Scale

9 types

21 types

Standard Indicators

30 Indicators

38 Indicators

Custom Indicatiors

Many

Few

EA

Many

Few

Adopt Brokers

Many

Few

Spec

Normal
(32bit/Singlethread)
Fast
(64bit/Multithread)
Timeframe
MT5 can be set quite finely. Especially minute chart.
I think it is good for those who do scalping and day trading.
MT4:
M1, M5, M15, M30
H1, H4
D, W, M
MT5:
M1, M2, M3, M4, M5, M6, M10, M12, M15, M20, M30
H1, H2, H3, H4, H6, H8, H12
D, W, M
The timeframes that can be selected quickly on the screen are the same, but in the case of MT5, you can change the settings from the menu Chart → Timeframe Settings.
Conversely, what you can choose quickly is the commonly used timeframe. For me personally, MT4 is enough.
Quote Board
MT5 can display the price board.
You can check the rates of multiple currency pairs at a glance, and you can also place orders from the price board screen.
Custom Indicators and EA
Metatrader supports the MQL language, and everyone can create custom indicators in addition to the standard indicators.
You can also create an EA (Automated Trading Tool).
You can get indicators and EA created by traders all over the world and run them on your MetaTrader.
There are several ways to get it, mainly available on the MQL Forums marketplace.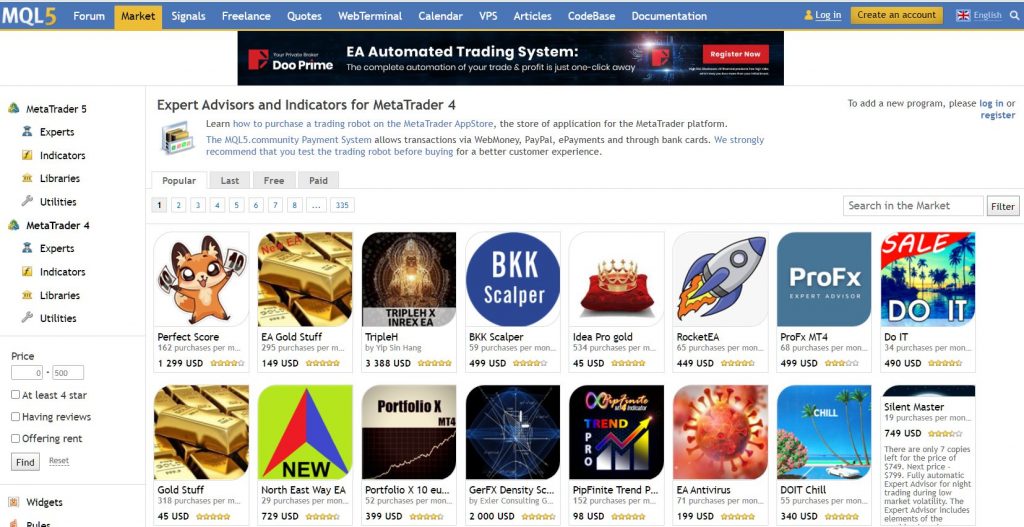 Please note that MT4 and MT5 indicators and EA cannot be shared.
As for the number, MT4 compatible ones are overwhelmingly large.
I roughly counted the indicators and EA published on the marketplace,

MT4: Approx. 16,000
MT5: Approx. 5,400

MT4 is overwhelmingly more.
This is not only because MT4 was released earlier, but also because of the large community and ease of customization, many traders prefer to develop one that runs on the MT4 platform.

MT4 is more advantageous for those who want to utilize these indicators and EA.
Can MT4 and MT5 login user be shared?
No.


If a broker provides both of MT4 and MT5 account, you have to select MT4 or MT5 as a platform when you open an account. But you can't change platform of an account after opened.
If you want to change platform, you have to open a new account.
Many brokers allow to add a new account. If you have already finished identification process, you don't need to take another process when opening an additional account. Just open it.
Which is Better, PC App or Mobile App?
The PC version is more sophisticated.


The wide screen allows you to open multiple charts and display multiple indicators at the same time.
Also, the PC version can install multiple MT4 / MT5 (although it requires a little computer skill), so you can open accounts of different brokers at the same time.
The mobile app has fewer functions than the PC version, and it is not possible to open multiple charts due to screen size restrictions. But various indicators are also available, so you will not have any trouble on trading.

Every trader usually installs both and uses them properly.


I organized the basic usage of each.
Roughly speaking, the PC app focuses on various analyzes and trades, and the mobile app focuses on trades.
PC app:
Technical analysis using various indicators
Chart analysis utilizing the drawing function of trend lines and figures
Check multiple charts at the same time
Utilizing custom indicators
Run EA tool
Order, position confirmation, close
Mobile app:
Basic confirmation and analysis of charts
Order, position confirmation, close
Adopting Status of Each Forex Broker
This is the platform adoption status of each broker I introduced in this website.
*1:Started to provide from Jan, 2021
*2:Provides cTrader instead of MT
*3:Provides FXnetView (iForex's original platform)
I also summarized the support status of the Mac OS version that I mentioned in the previous section.
It seems that some vendors do not support it, and even if it does, the Mac OS version has some functional restrictions. Please check it.
Before Installation
Regarding installation, please note that the PC version of MT4 / MT5 should be downloaded from the official website of each Forex broker.

The reason is that each company has customized it, especially for the connection server, each company's server is already registered in advance.


If you downloaded it from the official website of MetaQuotes Software, the server may not appear even if you search for it.
In that case, you have to register the IP address, which is very troublesome.

Even if it is customized, all other functions are the same, only the server information is registered in advance.

There is no difference between companies regarding mobile apps. Download and install from the App Store and Google Play.


For the PC version, I summarized the download destinations of each Forex trader.
XM
Top Page -> PLATFORMS
>>Download Now from XM Official Website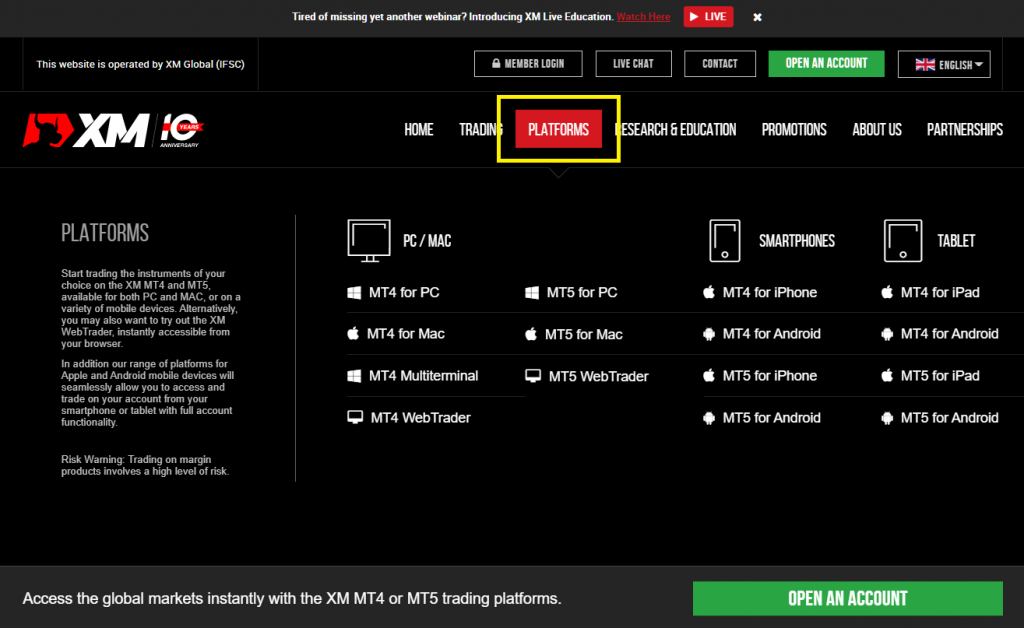 FXGT
Top Page -> PLATFORM
>>Download Now from FXGT Official Website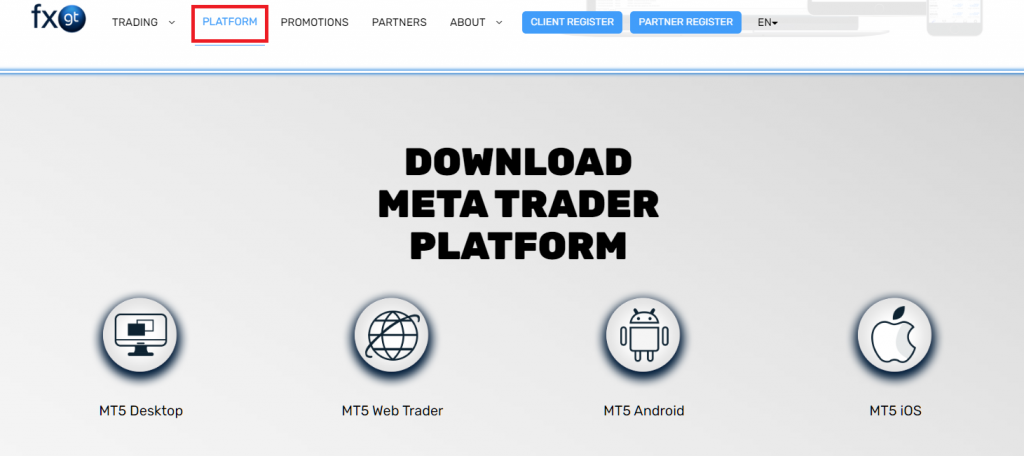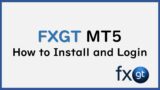 FXGT MT5 | How to Download, Install and Login
FXGT allows us to use MetaTrader as a trading platform.Only MT5 can be used in FXGT.MetaTrader is a trading platform use
FBS
Top Page -> TRADING -> Trading platforms
>>Download Now from FBS Official Website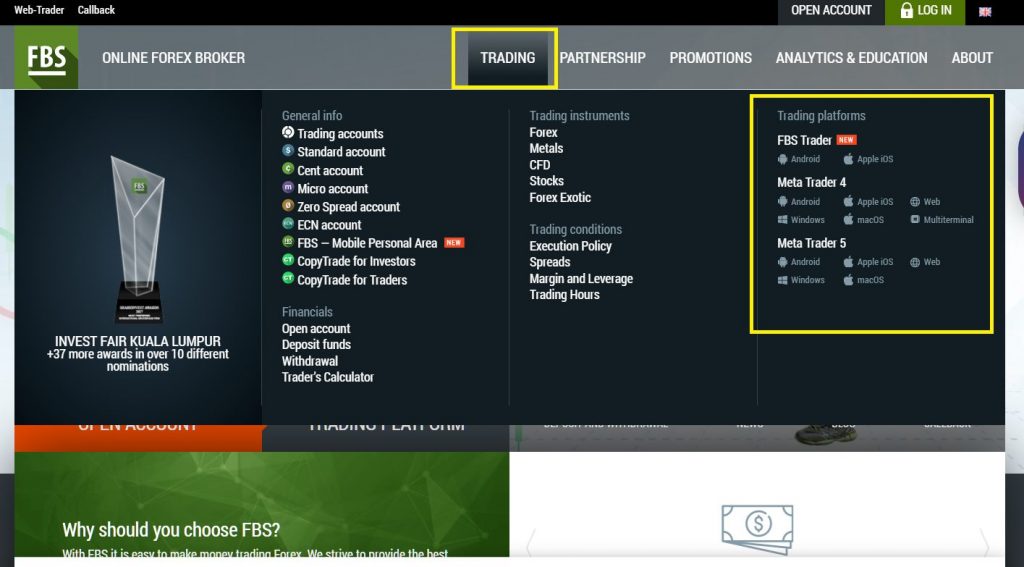 GEMFOREX
Top Page -> Platform
>>Download Now from GEMFOREX Official Website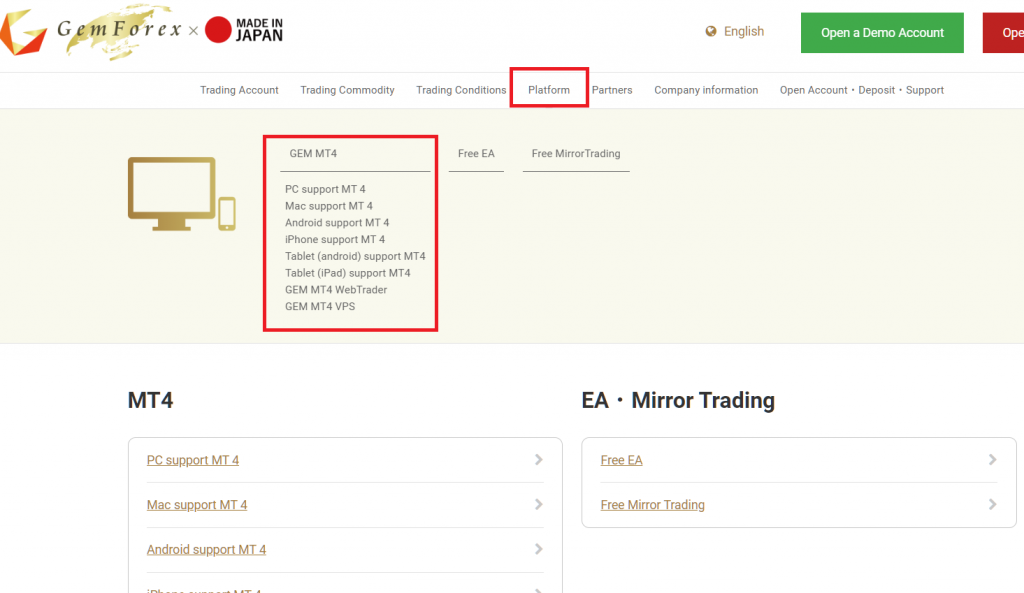 HotForex
Top Page -> PLATFORMS
>>Download Now from HotForex Official Website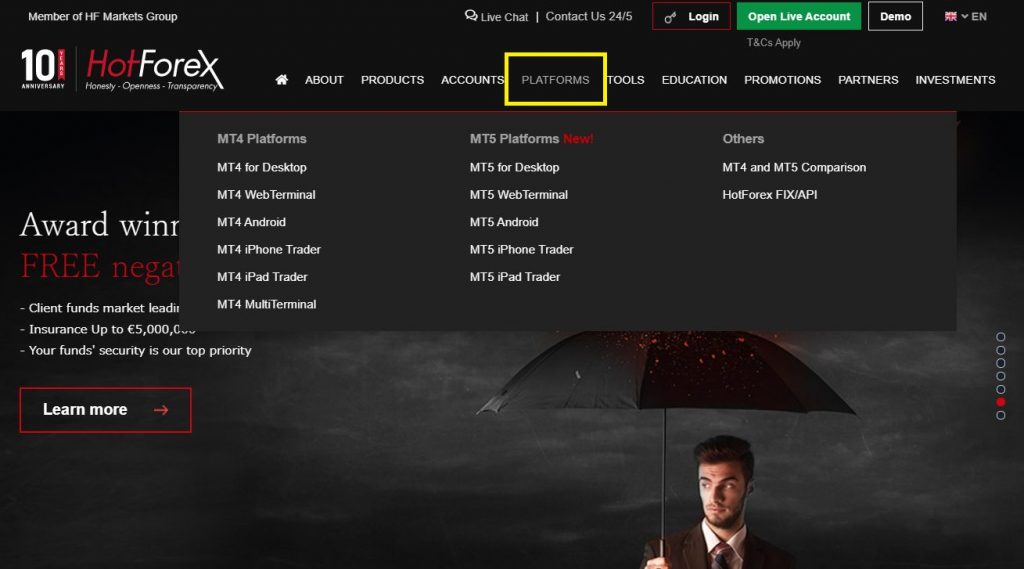 TitanFX
Top Page -> Technology -> TRADING PLATFORMS
>>Download Now from TitanFX Official Website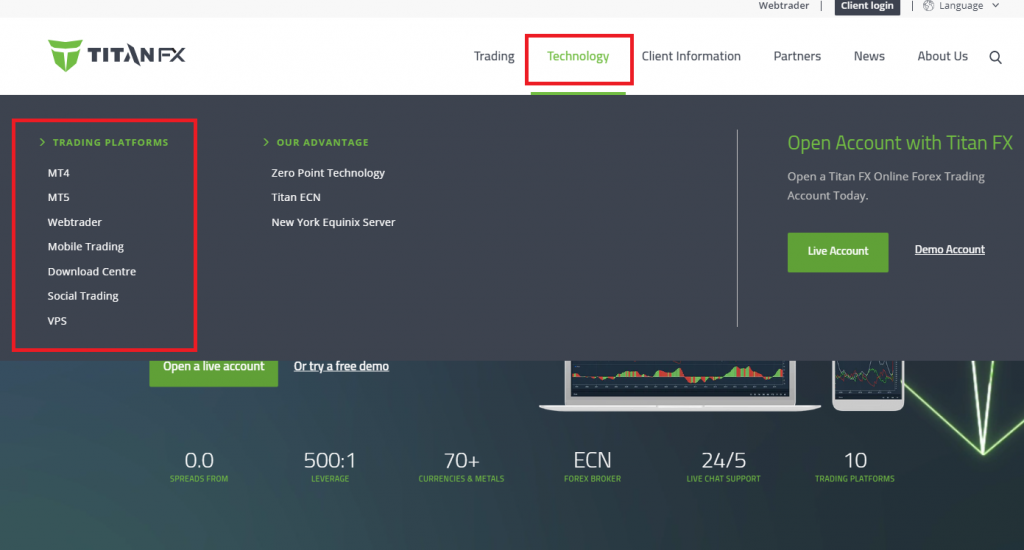 LAND-FX
Top Page -> Platform
>>Download Now from LAND-FX Official Website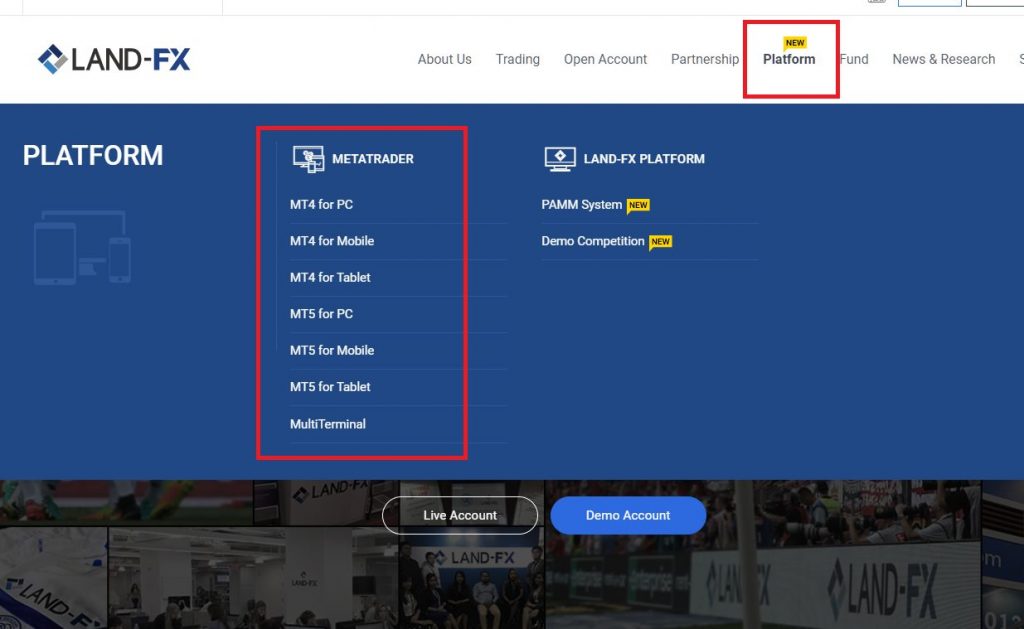 Axiory
Top Page -> Platforms & Tools -> Platforms
>>Download Now from Axiory Official Website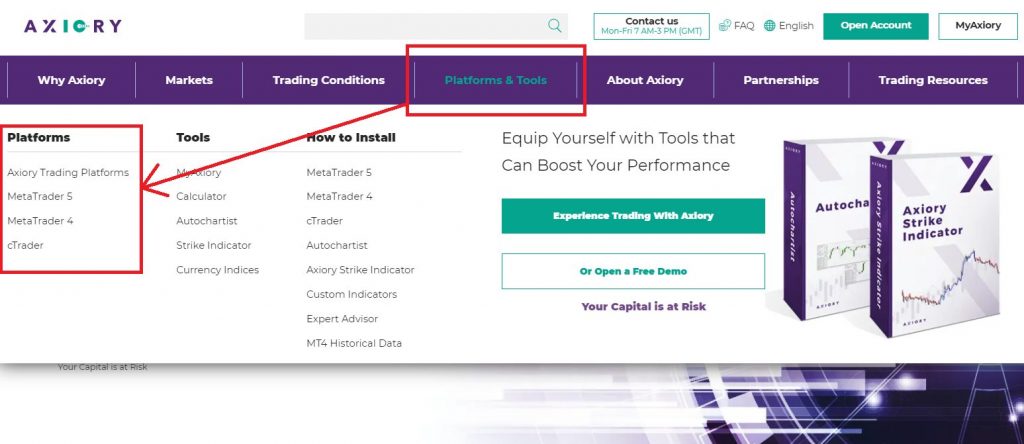 Tradeview
Top Page -> Trading Tools -> Software
>>Download Now from Tradeview Official Website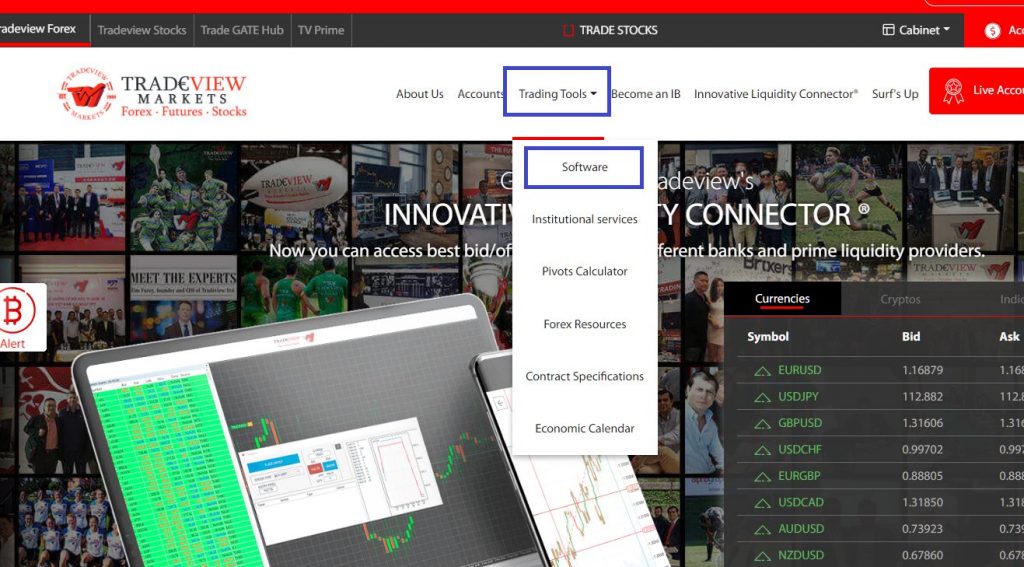 TMGM (TradeMax)
Top Page -> TRADING PLATFORM

In TMGM, first create an account and download MT4 from the portal page.
>>Open an Account Now on TMGM Official Website