Introducing the account types of TitanFX.

TitanFX is famous for its low fees.
Spreads are narrow and transaction fees are low too.
There are no bonuses, but it's still so popular because of the good trading environment.


TitanFX offers 2 account types.
TitanFX Account Types
ZERO STANDARD Account
ZERO BLADE Account
ZERO STANDARD is STP account, and ZERO BLADE is ECN account.

In this article, after thoroughly comparing each account type based on specifications and trading conditions, I will clarify the characteristics and precautions for each account type and carefully explain which account is suitable for which type of trader.
This article is recommended for people like
I want to know TitanFX account types.
I want to know specifications and conditions of each account.
I'm not sure which account type is the best for me.
TitanFX All Account Types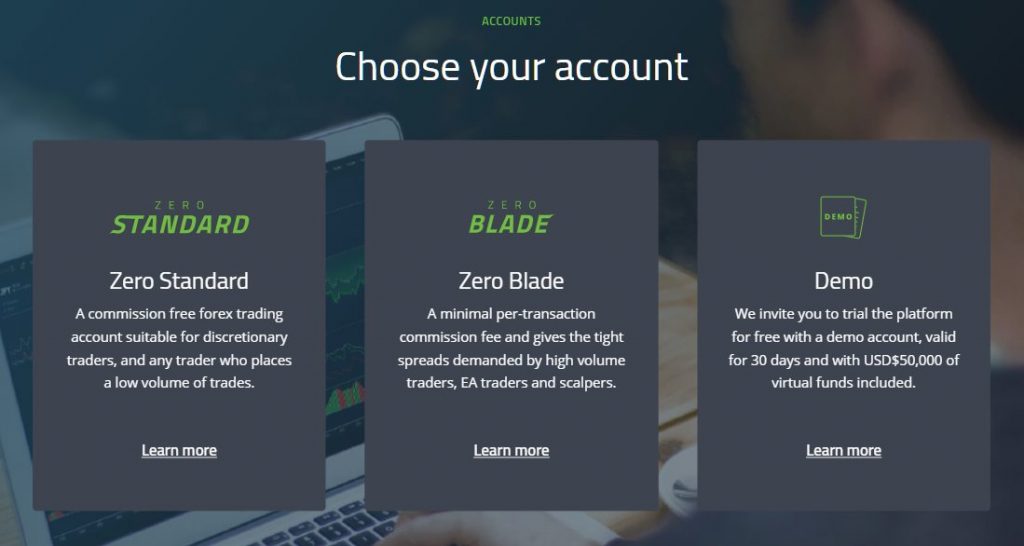 First, let's compare the all account types offered by TitanFX.
The color of the part that seems to be a point has been changed.
Let's take a quick look at what kind of specifications and conditions are different.
| | ZERO STANDARD | ZERO BLADE |
| --- | --- | --- |
| Method | STP | ECN |
| Platform | MT4, MT5 | MT4, MT5 |
| Base currency | USD,EUR,AUD,JPY,SGD | USD,EUR,AUD,JPY,SGD |
| Contract size | 1 lot = 100,000 | 1ロット=100,000通貨 |
| Min trade volume | 0.01 lot | 0.01ロット |
| Max leverage | 1:500 | 1:500 |
| Margin call | 90% | 90% |
| Stop out | 20% | 20% |
| NBP | ✓ | ✓ |
| Min spread | 1.0pips~ | 0.0pips~ |
| Commission fee | X | Round $7/lot |
| Lot restriction per ticket | 100 lots | 100 lots |
| Max orders | 200 positions | 200 positions |
| Min deposit | $200 | $200 |
| EA | ✓ | ✓ |
| Scalping | ✓ | ✓ |
| Stop level | 0.0pips | 0.0pips |
Characteristics of each account type
I will briefly explain the characteristics of each account type.
TitanFX ZERO STANDARD Account
TitanFX's ZERO Standard Account is an STP-style account for general discretionary traders.
Since it is an STP method, transaction fee is not charged, and spreads are very narrow.
Compared to other forex brokers, the spread is very narrow and the transaction cost is low.
You can choose not only US dollars and euros but also Japanese yen, Australian dollars and Singapore dollars as the account currency, so you can make more advantageous trades by selecting the account currency according to the transaction currency pair.
As will be described later, TitanFX has a stop level of zero for all accounts.
It is very suitable for scalping, which aims for small price movements and accumulates profits.
With high leverage of 1:500, you can trade with low risk even with a small amount of money.
TitanFX ZERO STANDARD Account
is recommended for these traders
Want lower cost trading
Want to trade with small margin
TitanFX ZERO BLADE Account
TitanFX's ZERO blade account is an ECN method account.
The lowest spread is zero pips and the transaction fee is $7 round trip, which is the lowest level in forex brokers.
Also, like ZERO STANDARD account, the stop level is zero, so it is a highly recommended account for those who want to trade scalping while considering transaction fees.
It is also recommended for EA (Automatic Trading Tool) users and large lot traders.
TitanFX ZERO BLADE Account
is recommended for there traders
Scalping trader
Large lot trader
EA trader
Common Conditions of All Account Types
In addition, I will introduce the specifications that are common to all account types.
TitanFX Trading Platform
All account types allows both of MT4 and MT5.
TitanFX Stop Out Level
Stop out level is 20%.
And margin call is 90%.
TitanFX Negative Balance Protection System
Of course, NBP applies to all accounts.
Does TitanFX allow to use EA (Expert Advisor) tool?
Yes, you can use any EA on TitanFX.
Does TitanFX allow scalping trading?
TitanFX does not prohibit scalping trading.

As I mentioned above, stop level of all account types are zero.

TitanFX is very suitable for scalping.

The TitanFX stop level is summarized in detail in the separate article "TitanFX Stop Level | Conditions for Scalping, Stop/Limit Orders", so please refer to that as well.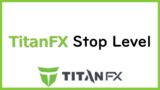 TitanFX Stop Level | Conditions for Scalping, Stop/Limit Orders
I will explain the stop level of TitanFX.If the stop level is too wide, it will be disadvantageous for traders who aim f
Which is the most recommended Account in TitanFX?
Honestly, both are recommended.

If you cannot decide, why not try trading with ZERO Standard first.
TitanFX allows you to create additional accounts. You can choose a different account type for the additional account, so you can create a different account type later.
Summary
How was it.
Both of the two TitanFX account types are recommended.
First of all, I think it is better to open an account with the account you want to use.
The two account types differ only in STP and ECN, that is, whether there is a spread but no transaction fee, or whether the spread is very narrow but transaction fee is charged, and the other transaction conditions are completely the same.
If you get used to trading a little and want to trade under other conditions, it is a good idea to create an additional account and try other account types.
If you haven't opened a TitanFX account yet, please try opening one.
\Just 3 minutes!!/
Open an Account