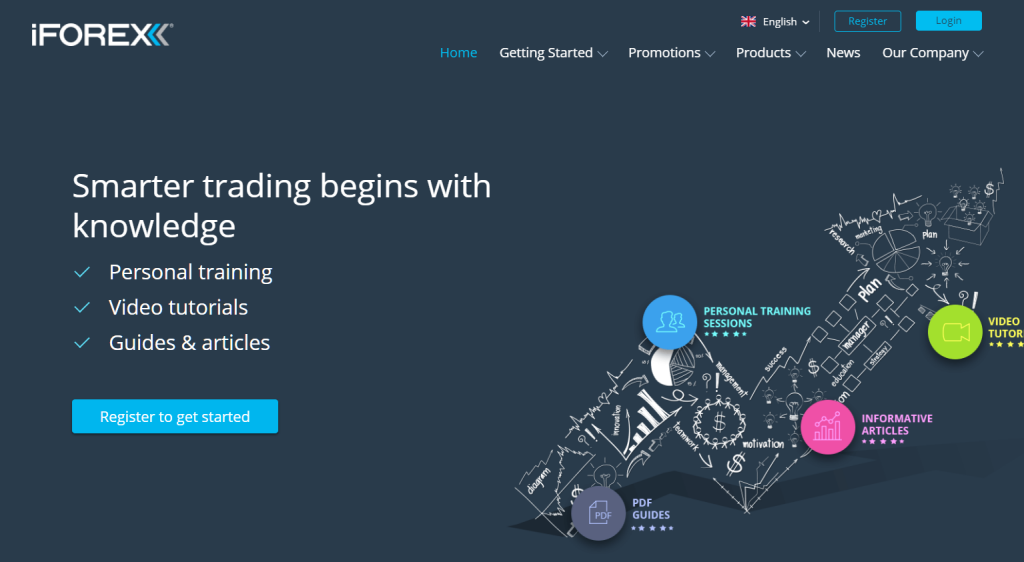 This article explains about iFOREX bonus program.

iFOREX is a long-established forex trading company founded in 1996.

It can be said that iFOREX is a reliable forex broker just because it has been operating for many years, but it is a broker that is very popular with traders because the spread is very narrow and the number of products handled overwhelms other companies.

iFOREX offers promotions that is cashed back according to your margin balance.

By utilizing the bonus, you can start trading with a small amount of money, reduce the risk and aim for a large profit.

In this article, I will explain in detail the types and characteristics of bonuses offered by iFOREX, how to receive them, and points to note.
You can learn by this article;
Types and characteristics of bonuses offered by iFOREX
How to receive and utilize iFOREX bonus
Notes on iFOREX bonus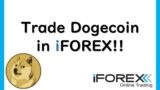 Trade Dogecoin (DOGE) in iFOREX
Dogecoin(DOGE),whichhasbecomefamousafterElonMuskinvestedinit,canactuallybetradedoniFOREX.iFOREXisave
What is Bonus program?
This is common not only to iFOREX but to all Forex brokers, bonuses generally refer to the following.
By meeting certain conditions such as opening an account and making a deposit
To receive "money" that can be used as margin
It is difficult to express this "money", and I think that it is difficult for beginners to understand.

Generally, bonuses are added to the "credit" frame in MetaTrader (MT4, MT5).

Strictly speaking, this is not "cash" and you cannot withdraw this.
On the other hand, the money you deposit for trading funds falls into the "balance" frame.

Margin required for Forex trading is calculated by balance + credit.

This means that the bonus cannot be withdrawn by itself, but can be used as margin.
Benefits of getting a bonus
The benefits of receiving a bonus are:
You can start trading just by opening an account without making a deposit.
Because the margin increases, you can aim for a big profit even with a small deposit amount.
You can trade with less funds by using the deposit bonus.
The real spread can be narrowed by the amount of the bonus.
As the margin increases, you can trade with less risk.

In other word, for example, with a 100% deposit bonus, you can take 2 times the risk with the same amount of funds.

Regardless of the way of thinking, from the perspective of risk and return, even if you take the same risk, you can expect a larger return.
Also, regarding the real spread at the end, if you get a bonus, the input cost per trading unit will be lower, so you can think that the real spread (transaction cost) will be narrower (cheaper).

You can also take advantage of bonuses to make a better trading environment.
Disadvantages of getting a bonus
Regard to disadvantage, but there is nothing in particular.

The point is that you need to be careful not to get freeze your account or refuse to withdraw because it is considered a trade that abuses your bonus.

This is a violation of the rules, so of course you shouldn't do it, but it seems that some people do it innocently.
Examples of bonus abuse are as follows.
Repeatedly earn account opening bonuses in the name of another email address, family member
Having cross orders in accounts
iFOREX offers negative balance protection (NBP) system.

This is a system that returns the balance to zero without generating margins or borrowing even if the balance becomes negative.

You can make a profit by abusing the bonus and NBP system.

For example, let's say you want to trade the same currency pair on both sides (cross order) with full leverage and the maximum lot limit.

If the market moves to either side, one may be negative and meet the stop out, but the other will be profitable.

The negative one will automatically be a stop out, but since there is NBP system, it will not be a loss.

If you close the position that has unrealized profit, it will be profit.
This is clearly an abuse of the bonus.

Your account will be frozen.
iFOREX Bonus Types
So far, I have explained general bonus programs in other forex brokers, but iFOREX bonuses are very unique unlike any other.

iFOREX offers 3% interest cashback program.

I will explain it in detail.
iFOREX 3% Interest

iFOREX 3% interest cashback program is that 3% of the balance deposited in your iFOREX account will be returned as cashback every month.

To get 3% interest, you need to keep balance in your account of $1,000 or more.

Moreover, it is a condition that you trade even once within 30 days.

It seems not so difficult.

You may think it's not a big deal of 3% interest, but you will get cash back every month just by trading, so if you have surplus cash, you can hold funds in iFOREX even if you do not use all of it for trading.

If you do a trade in a small lot, you will get a 3% return, so the yield is much better than depositing it at a bank.

The maximum amount of the target account balance is $150,000.If you deposit $150,000, you will get $4,500 cash back every month!!
Hot to get 3% interest
No special application is required.

The cashback amount will be fixed once a month on the 5th of every month for the previous month and will be credited as your account balance.

3% interest cashback can be withdrawn
iFOREX 3% interest cashback can be withdrawn.

While other forex brokers usually give bonuses as trading tickets, but iFOREX 3% interest cashback is returned as your account balance.
It's cash.
No fixed term
There is no fixed term for 3% interest program.

As long as you have an account balance, you can continue to earn 3% interest.
Summary
How was it?

iFOREX 3% interest cashback program is very unique.

There is no risk, so I definitely recommend to make good use of it.
\Just 3 minutes!!/
Open an Account