I will explain how to open a TMGM (TradeMax) account.
If you register according to this procedure, it will be completed in a few minutes. Then the identity verification documents will be uploaded and reviewed. This is the same for any broker.
Click "GET STARTED" or "Start Trading" on TMGM official website and enter the required information.
This page explains using a screenshot of PC, but you can also register from your smartphone.
Let's get started!!
\Just 3 minutes!!/
Open an Account
Steps
Register personal information
Select account type
Upload documents (PLE and POA)
Documents for PLE and POA
The following two types are required. Prepare in advance.
PLE (Proof of Legal Existence)
POA (Proof of Address)
Each requires one of the following:
PLE is limited to those within the expiration date, and POA is limited to those within 3 months after issued.
PLE:
Passport
Driver's license
ID card (Government issued)
POA:
Bill invoice (Gas, Electric, Internet, Phone)
Bill invoice (Credit card)
Bank Statement (Bank issued)
How to Open an Account
Click "GET STARTED" or "Start Trading" on TMGM official website.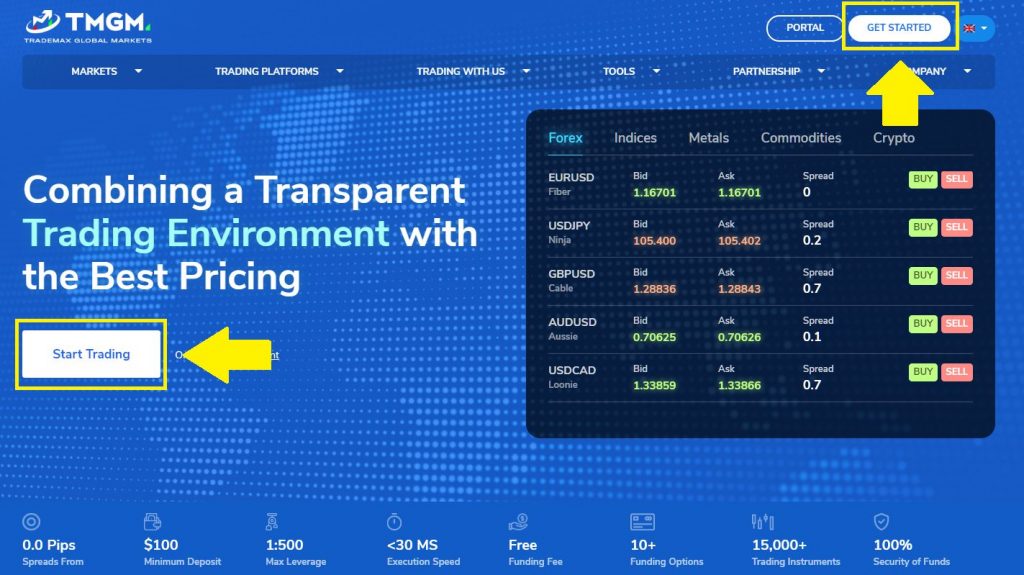 Personal Information
Register your personal information.

Make sure to input correct email address, it will be used for login user id.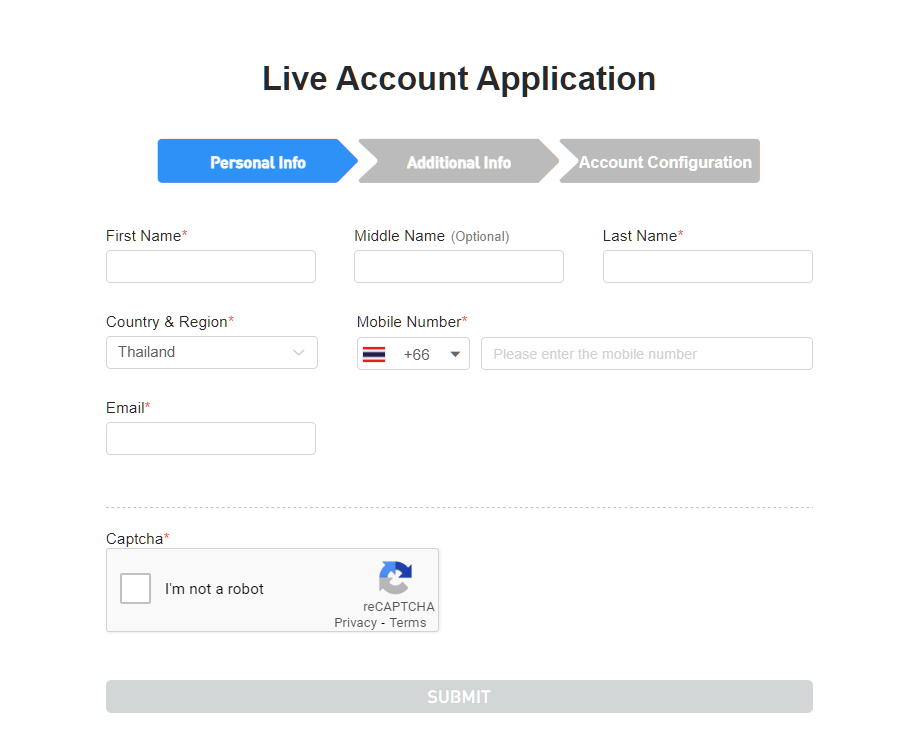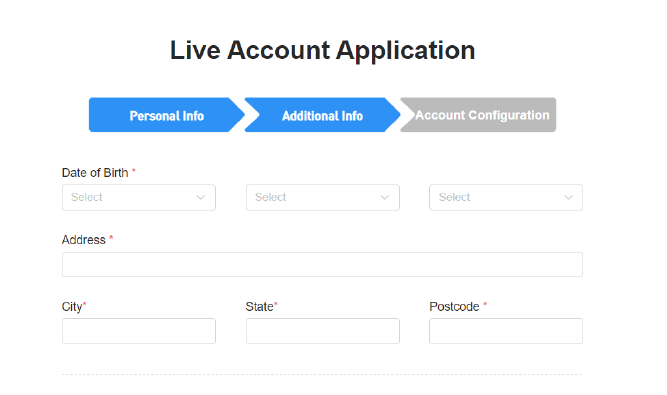 Trading Account, Password
Select your account type, account currency and leverage.

Account currency cannot be changed once you set.
Leverage can be changed later.

You also set trading password, don't forget it.
Regard to account types, refer to my article "TMGM All Account Types" to know the conditions and specs of each account type in TMGM.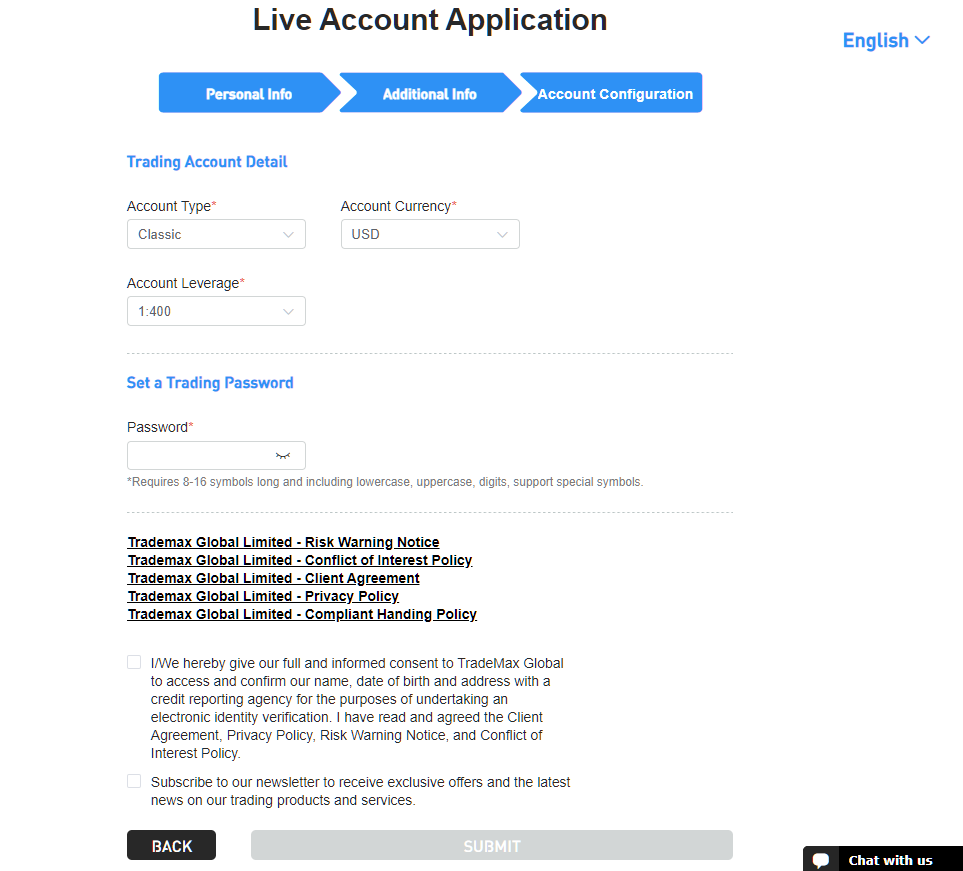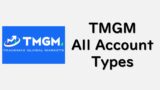 TMGM All Account Types | Which account is the best for you?
IntroducingTMGM(TradeMax)accounttypes.TMGMisaforexbrokerestablishedinAustraliaandhasaveryhighreputation
Account Confirmation
You will receive a registration completion email.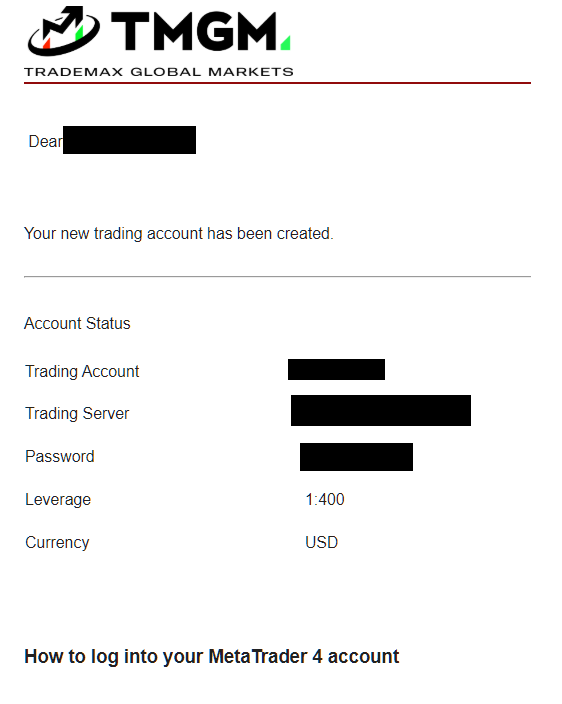 Login to Portal
Login to Portal with Email and Password.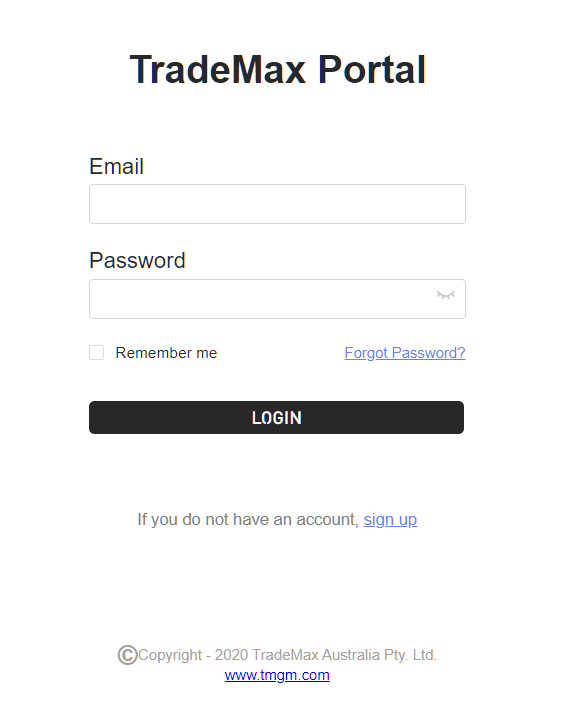 Upload Documents for Identity Verification
Submit your identity verification documents to activate your account.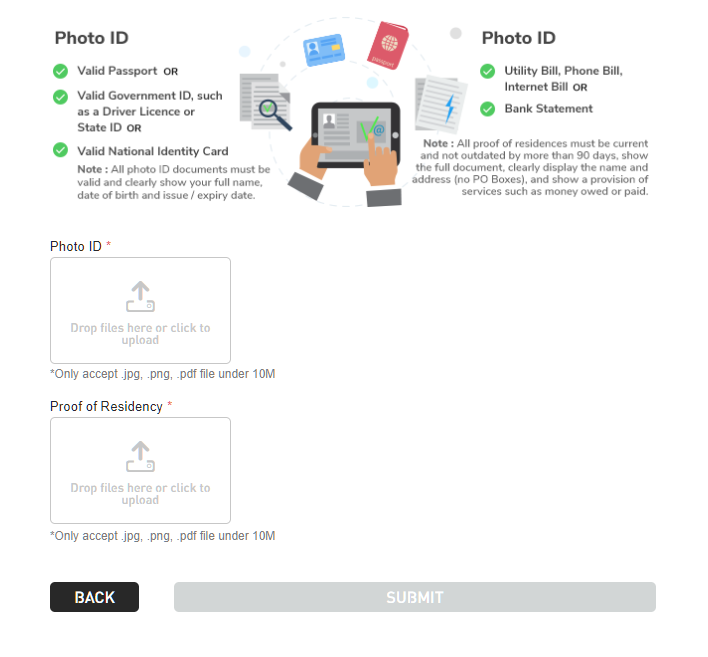 After completion of examination, you will receive email and know it on portal site as well.
Now you can deposit and start trading.
\Just 3 minutes!!/
Open an Account