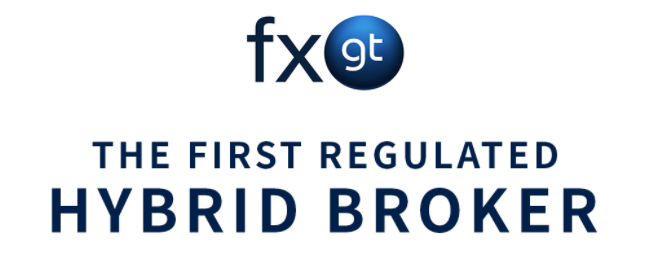 I will explain how to open a FXGT account.
If you register according to this procedure, it will be completed in a few minutes. Then the identity verification documents will be uploaded and reviewed. This is the same for any broker.
Click "CLIENT REGISTER" on FXGT official website and enter the required information.
This page explains using a screenshot of PC, but you can also register from your smartphone.

First of all, you need to creates two accounts in FXGT.
Open an eWallet account first, then MT5 account that is used for trading.

The eWallet account is the deposit / withdrawal destination. You can trade by transferring funds from eWallet account to MT5 account. The reverse flow is when withdrawing money. It's easy to understand once you try it.
Let's get started!!
\Just 3 minutes!!/
Open an Account
Steps
Register basic information and open eWallet account
Login to client portal
Register personal information
Upload documents (PLE and POA)
Open MT5 account
Documents for PLE and POA
The following two types are required. Prepare in advance.
PLE (Proof of Legal Existence)
POA (Proof of Address)
Each requires one of the following:
PLE is limited to those within the expiration date, and POA is limited to those within 3 months after issued.
PLE:
Passport
Driver's license
ID card (Government issued)
POA:
Bill invoice (Gas, Electric, Internet, Phone)
Bill invoice (Credit card)
Bank Statement (Bank issued)
How to Open an Account
Click "CLIENT REGISTER" on FXGT official website.
Register Basic Information
Firstly enter the basic information.
Password will be needed to login. Don't forget it.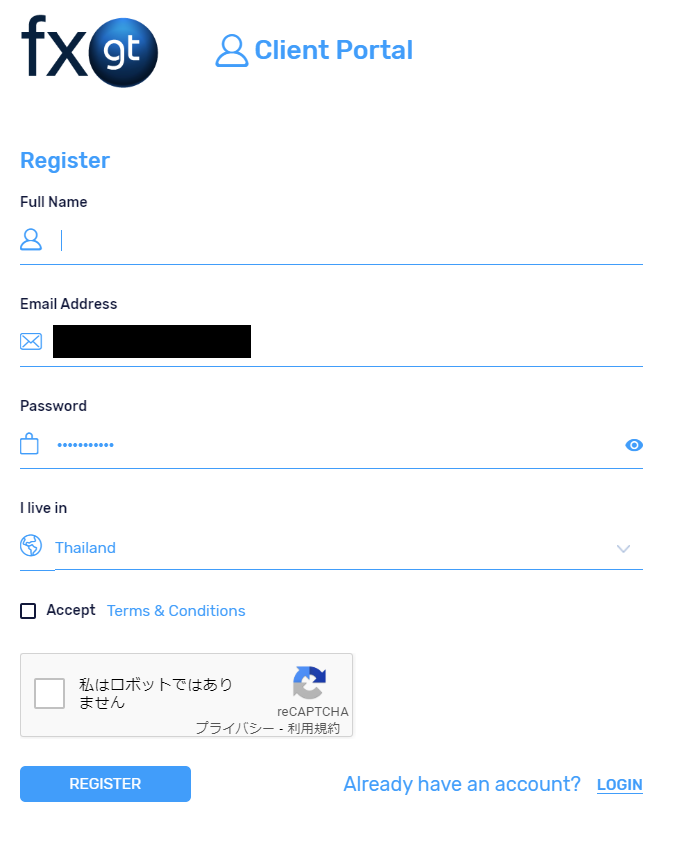 Confirm Email Address
You will receive an email to verify your email address.
Confirm it.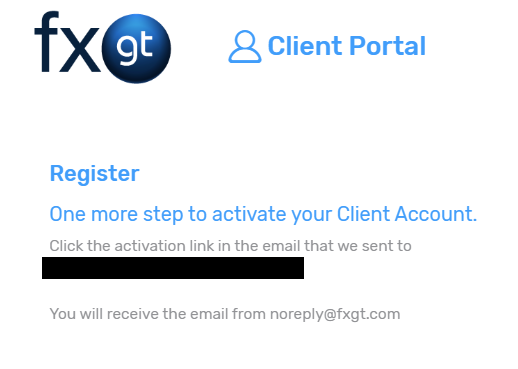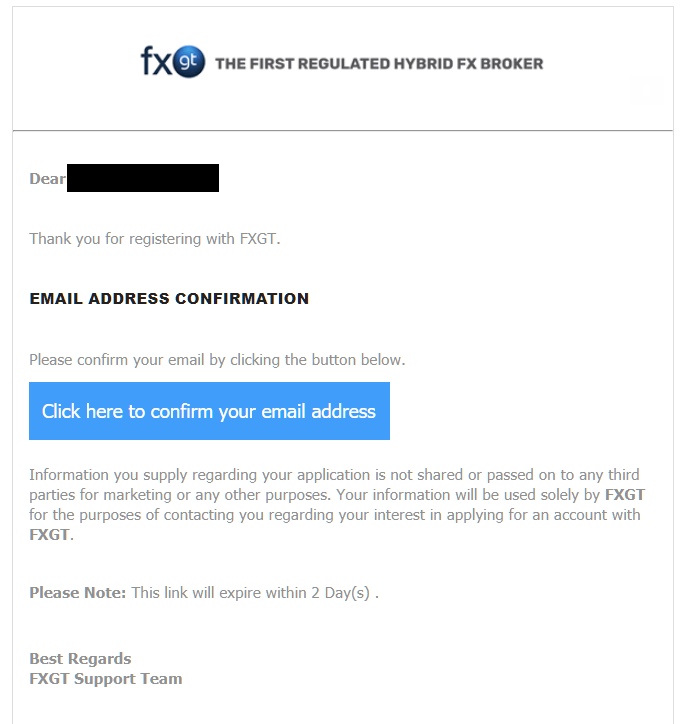 Account is Activated
Now your account is activated.
The eWallet explained at the beginning has been opened.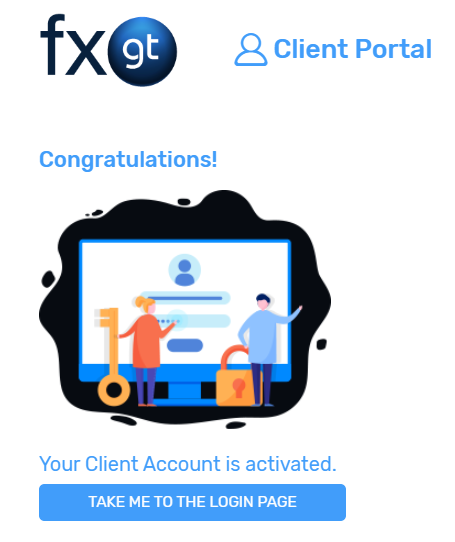 Login to Client Portal
Login to Client Portal.
"Account Status: Not Velified" is displayed. Actually, even in this state, you can already deposit, but if you do not have an MT5 account, you will not be able to trade anyway, so continue to enter information and create a MT5 account.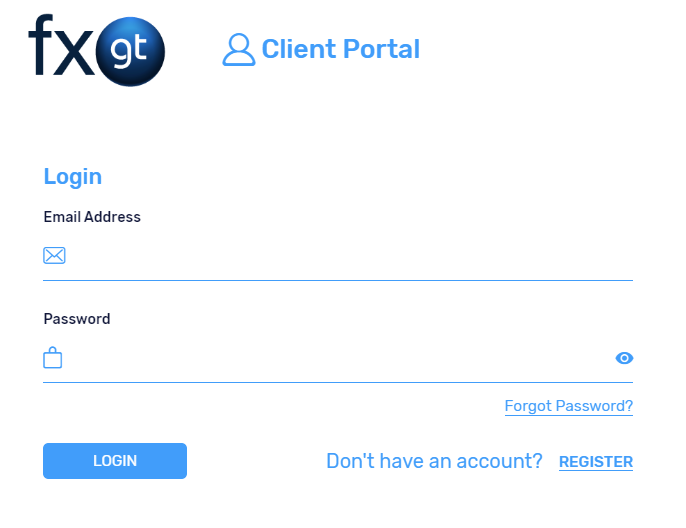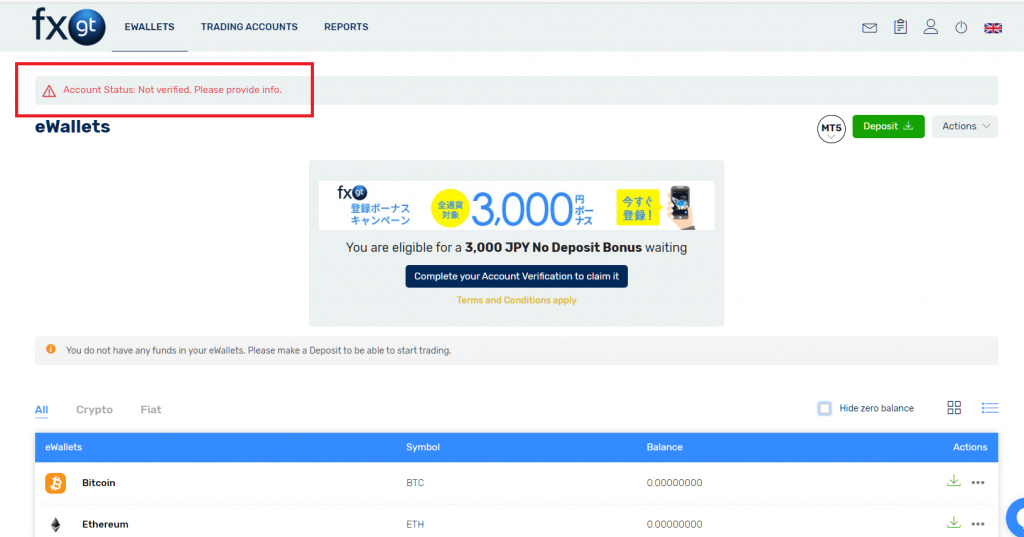 Personal Info
Enter the address etc.
Address should be same as POA document.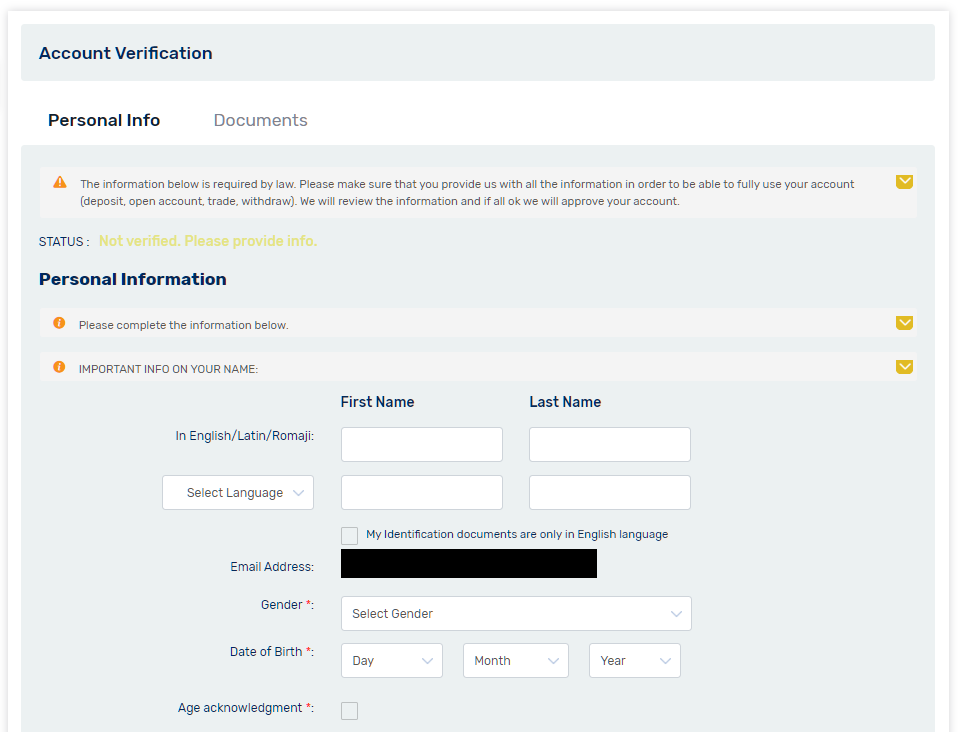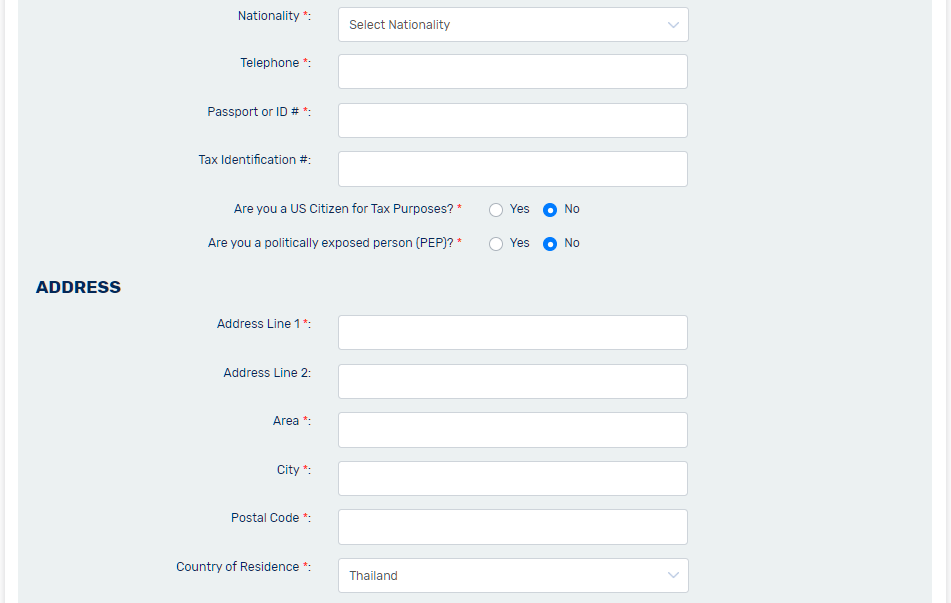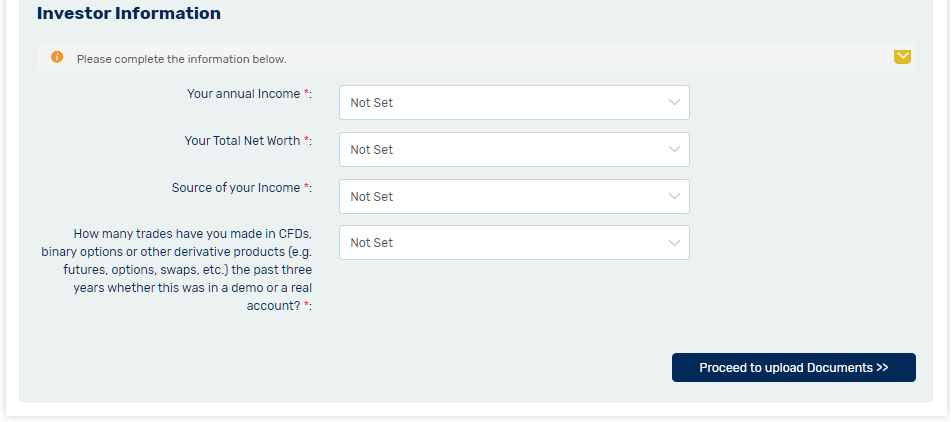 Upload Documents for Identity Verification
Submit your identity verification documents to activate your account.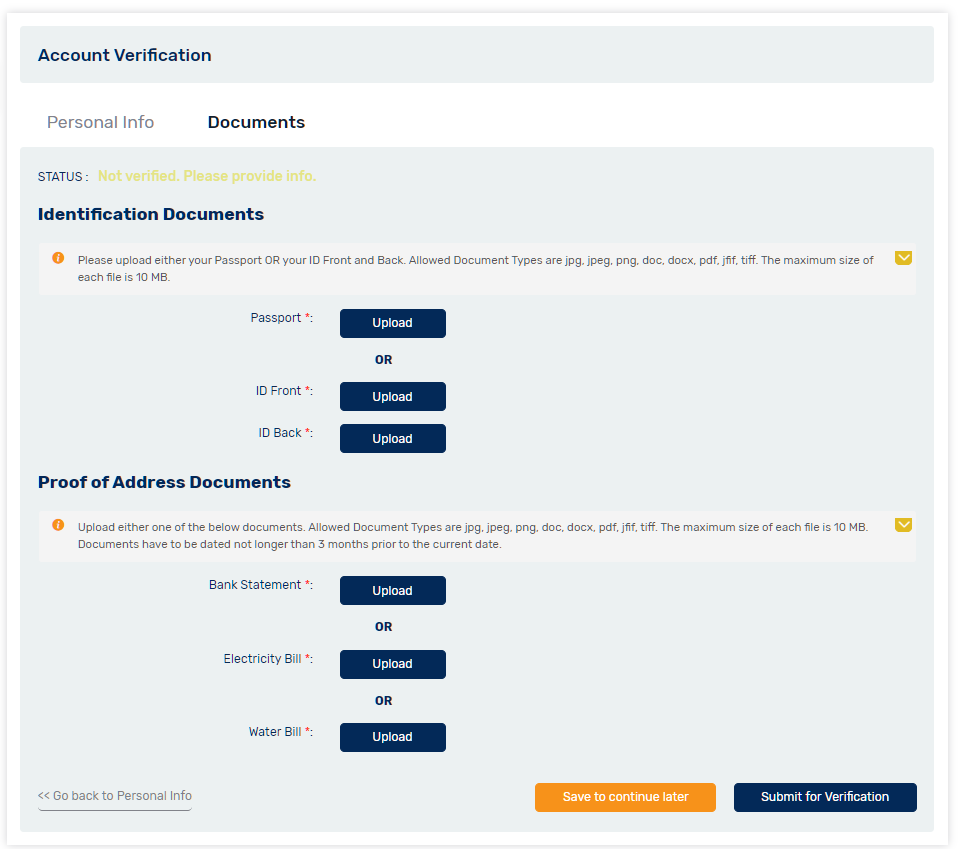 Open MT5 Account
Next, open a MT5 account to use for trading.
Click Open Trading Account.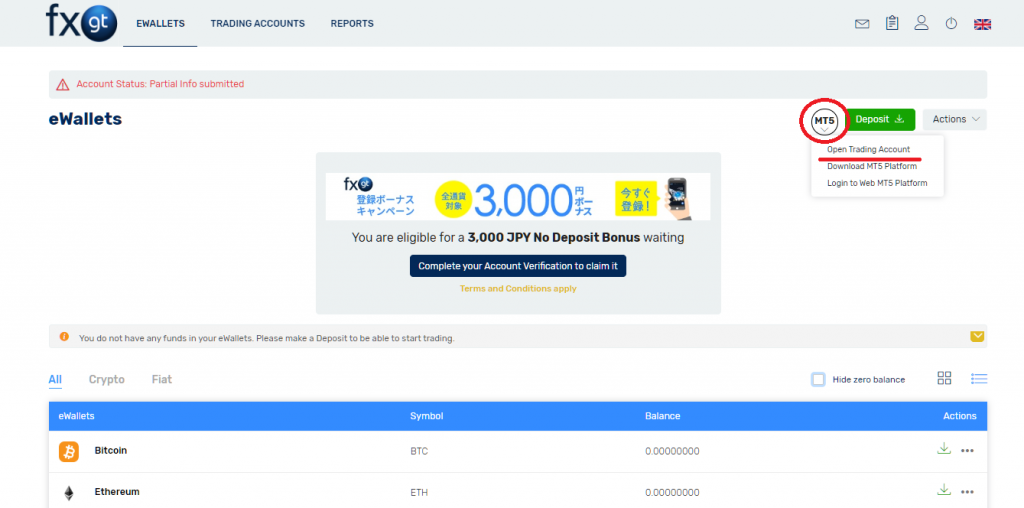 Select Account Type
Select Live Account.

Then you can select an account type you prefer.
FXGT offers four types of account.

Please refer to separated article "FXGT Account Type" to know the account spec in detail before you open an account.
Account Type
Features
Cent Account
– For trading very small amounts (1 lot = 1,000 currencies)
– Cannot trade Cryptocurrencies, only currency pairs.
Mini Account
– For small trades (1 lot = 10,000 currency)
– All products can be traded.
Standard Account
– The most standard account type. Recommended.
– All products can be traded.
ECN Account
– ECN type, requires transaction fee ($10 round trip).
– No bonus allowed.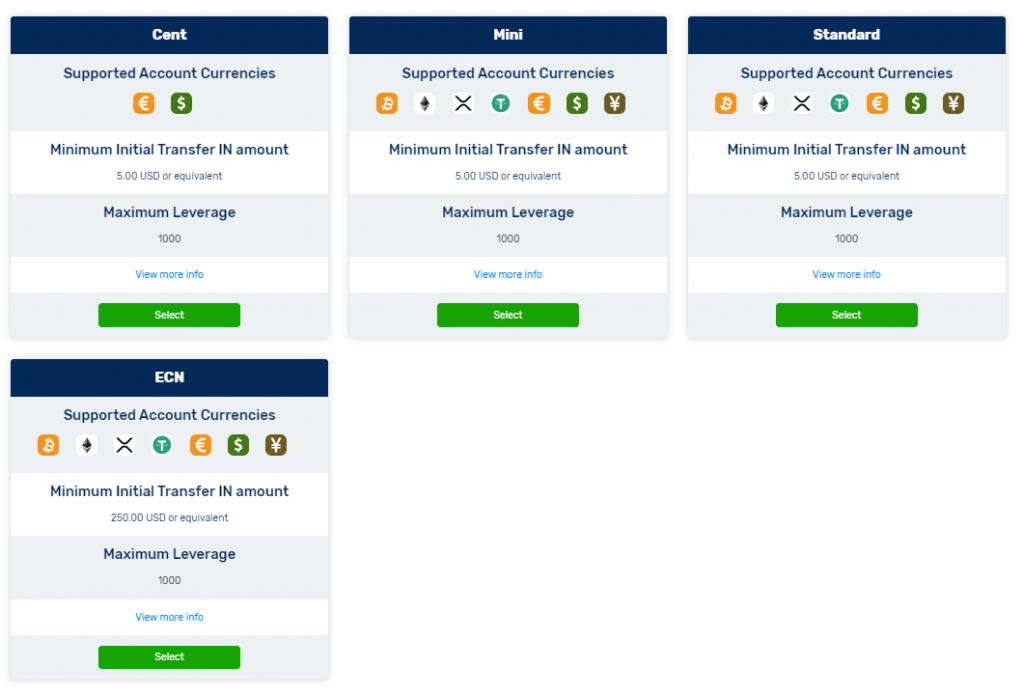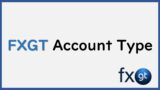 FXGT Account Type | Check the specifications and conditions before opening an account
IntroducingFXGTaccounttype.FXGTisaverypopularforexbrokerforhighleveragetradingofcryptocurrencies,andtra
Base Currency
In addition to JPY, USD and EUR, you can also hold funds in cryptocurrencies.
Cryptocurrencies fluctuate greatly, so you should be careful about holding them except for Tether(USDT).

Leverage
Unless you are particular about it, set it to 1000 times.
You can change it later.

MT5 Account is Opened
You will receive an email with information to connect to MT5, don't forget it.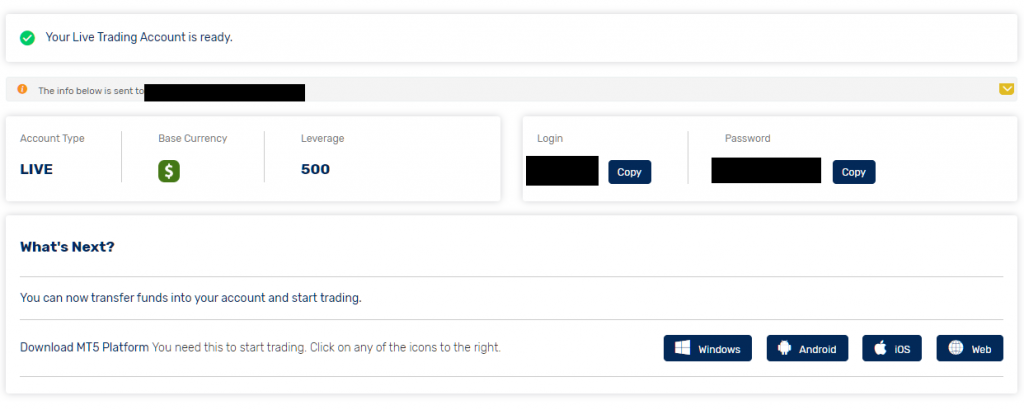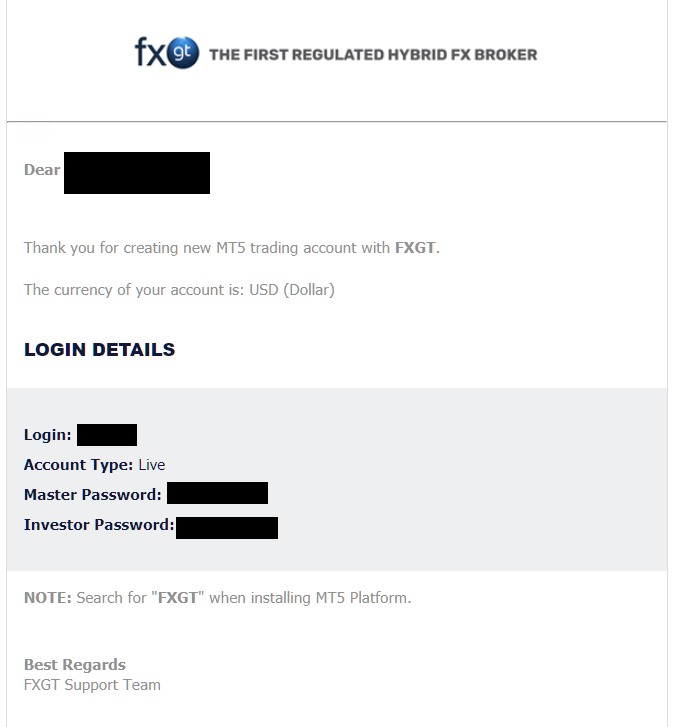 This completes the account opening.
You can deposit and start trading.
\Just 3 minutes!!/
Open an Account